Login
Log in if you have an account
Register
By creating an account with our store, you will be able to move through the checkout process faster, store multiple addresses, view and track your orders in your account, and more.
Create an account
Feel good and prevent overstimulation with the CalmDesign bag from SAM. The combination of a practical belt bag with therapeutic calming deep pressure effect.
25 May 2023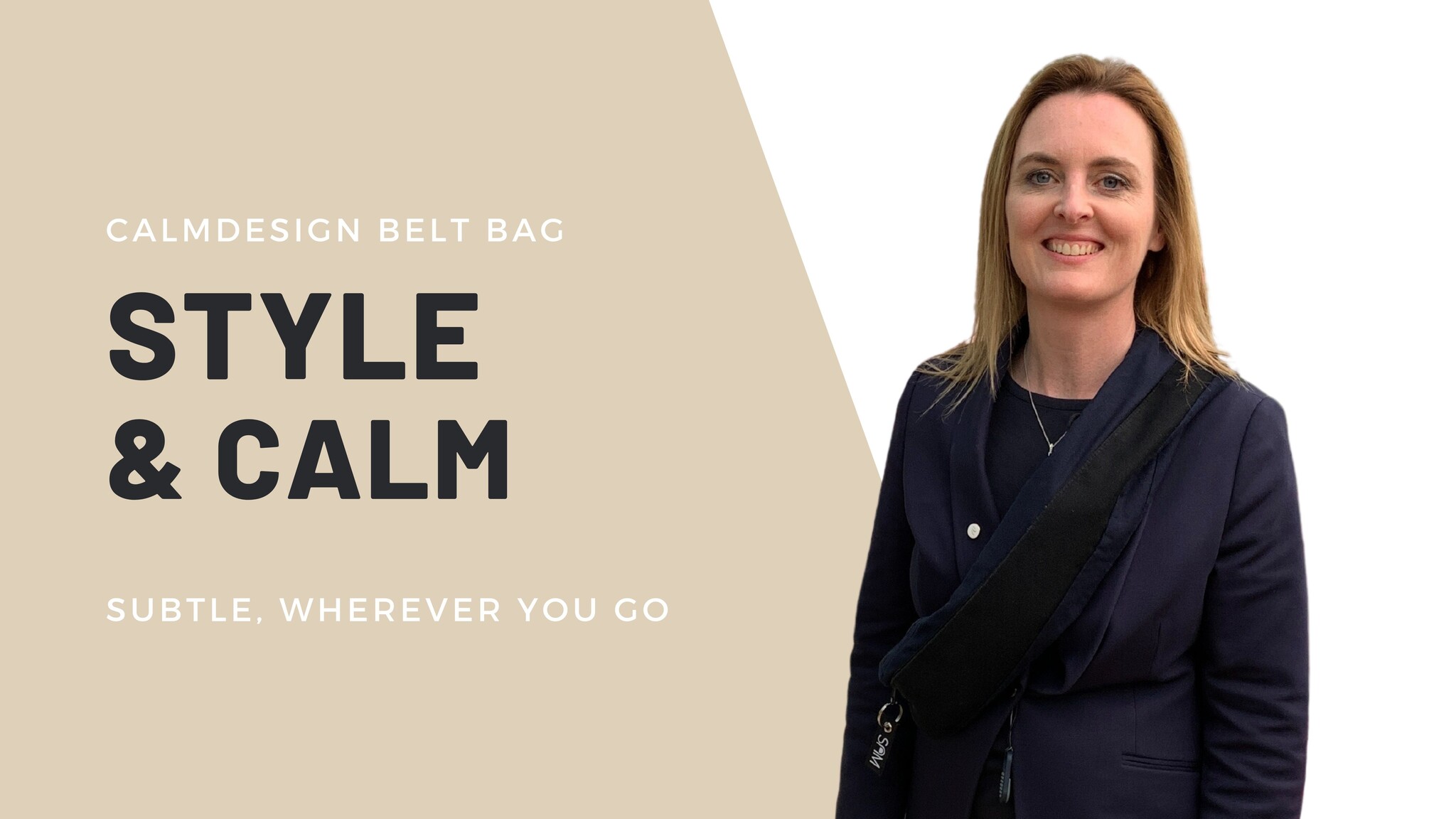 Do you want to find peace and prevent overstimulation? The CalmDesign hip bag by SAM offers the perfect solution! This stylish practical bag combines fashion with the therapeutic power of deep pressure, allowing you to relax and reduce overstimulation. Whether you're at home, on the go, at school, at the airport, or at a festival, take this bag with you everywhere and enjoy its benefits.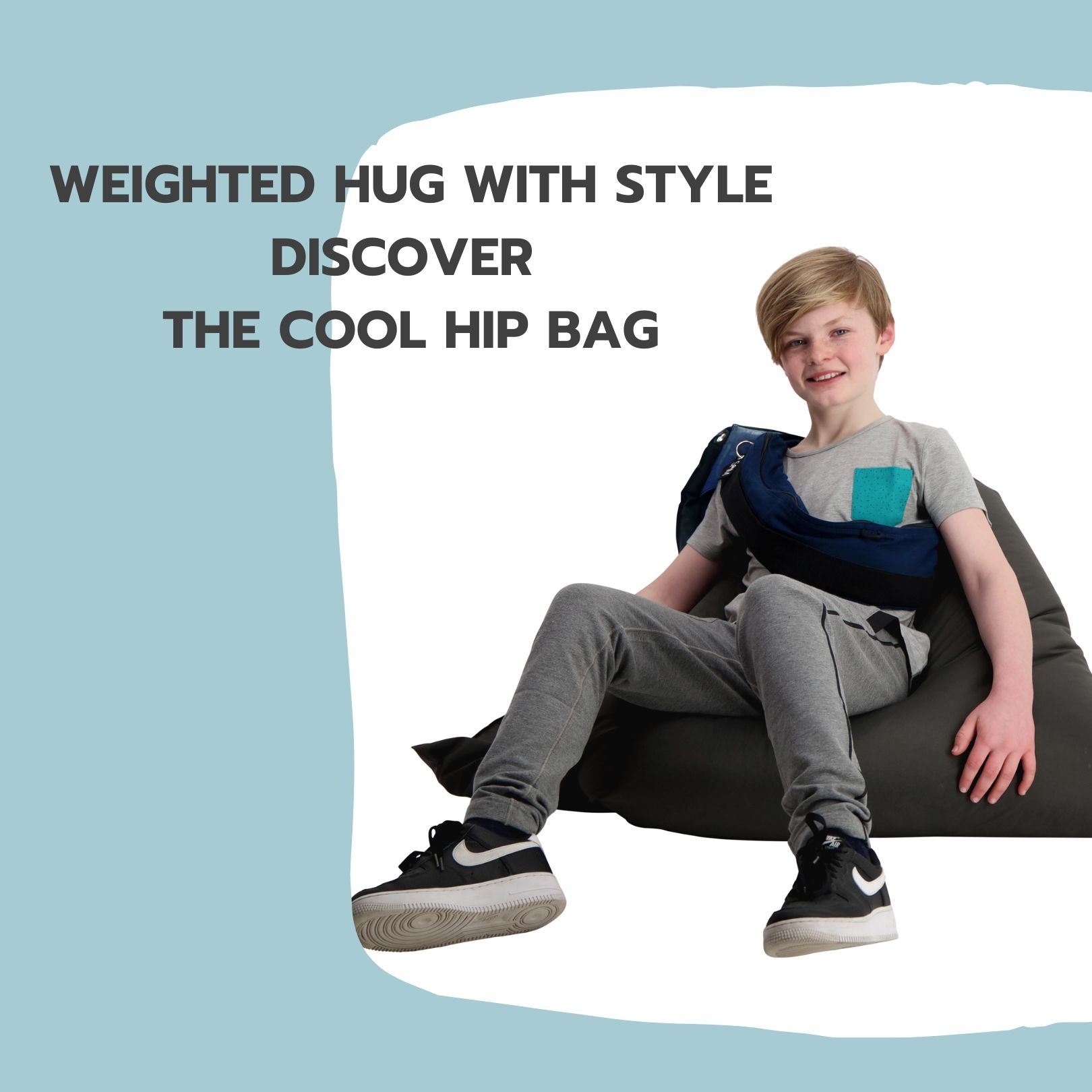 The Problem of Overstimulation
In our busy world, overstimulation is a common issue. The constant flow of stimuli can lead to anxiety, stress, and fatigue. Finding peace can be a challenge, especially for people who are sensitive to stimuli. Luckily, the CalmDesign hip bag is now available to help prevent overstimulation and enable a true calming feeling.
Impact overstimulation on well-being
Awareness of overstimulation and its impact on our well-being is essential. Many people don't fully realize the influence constant stimuli can have on our state of mind. With the CalmDesign hip bag, we aim to increase this awareness and demonstrate that an effective solution is available.
CalmDesign bag as Solution during your day
The CalmDesign bag by SAM is specially designed to prevent overstimulation and promote relaxation. With the therapeutic power of deep pressure, this bag helps you find tranquility. The weighted pockets in the bag provide pleasant pressure on the body, similar to a firm hug. This deep pressure calms the nervous system and provides a sense of safety and security.
The CalmDesign bag can be worn in various ways, depending on your preference. Whether you wear it on your hip, chest, or back, or place it on your legs, the bag adapts to your needs. Additionally, you can adjust the removable weighted pockets to the weight that feels most comfortable for you. The CalmDesign hip bag is suitable for teenagers and adults.
Practicality as well
In addition to the therapeutic benefits, the hip bag is also practical to use. The spacious bag offers storage for all your daily essentials, such as a wallet, keys, and phone. Everything you need is always within reach.
Quality and Maintenance
The CalmDesign hip bag is made of 100% cotton canvas, and the weighted pockets contain polished glass beads made from recycled glass. The bag can be easily washed at 30°C, while the weighted pockets should be hand washed. Allow them to air dry afterward.
Take Control of Your Well-being Today
Discover the soothing power of the CalmDesign bag by SAM and take control of your well-being. Whether you're looking to reduce overstimulation, find peace, or simply enjoy the comfort and functionality of a high-quality hip bag, the CalmDesign is the perfect choice for you. Visit the SAM website today to learn more about this unique bag. Experience the deep pressure and enjoy the peace you need with the CalmDesign hip bag. You can find the bag HERE.
More about SAM
SAM sensory & more is a company dedicated to creating sensory-friendly clothing and accessories. With a deep understanding of sensory needs and a passion for improving well-being, SAM provides innovative solutions that promote peace and comfort in daily life. At SAM, we strive to make a positive impact and help people lead a life full of tranquility and balance. Discover today how SAM sensory & more can change your life.
Leave a comment