Login
Log in if you have an account
Register
By creating an account with our store, you will be able to move through the checkout process faster, store multiple addresses, view and track your orders in your account, and more.
Create an account
How do you ensure peace of mind when overstimulated? Weighted products really help
20 Feb 2022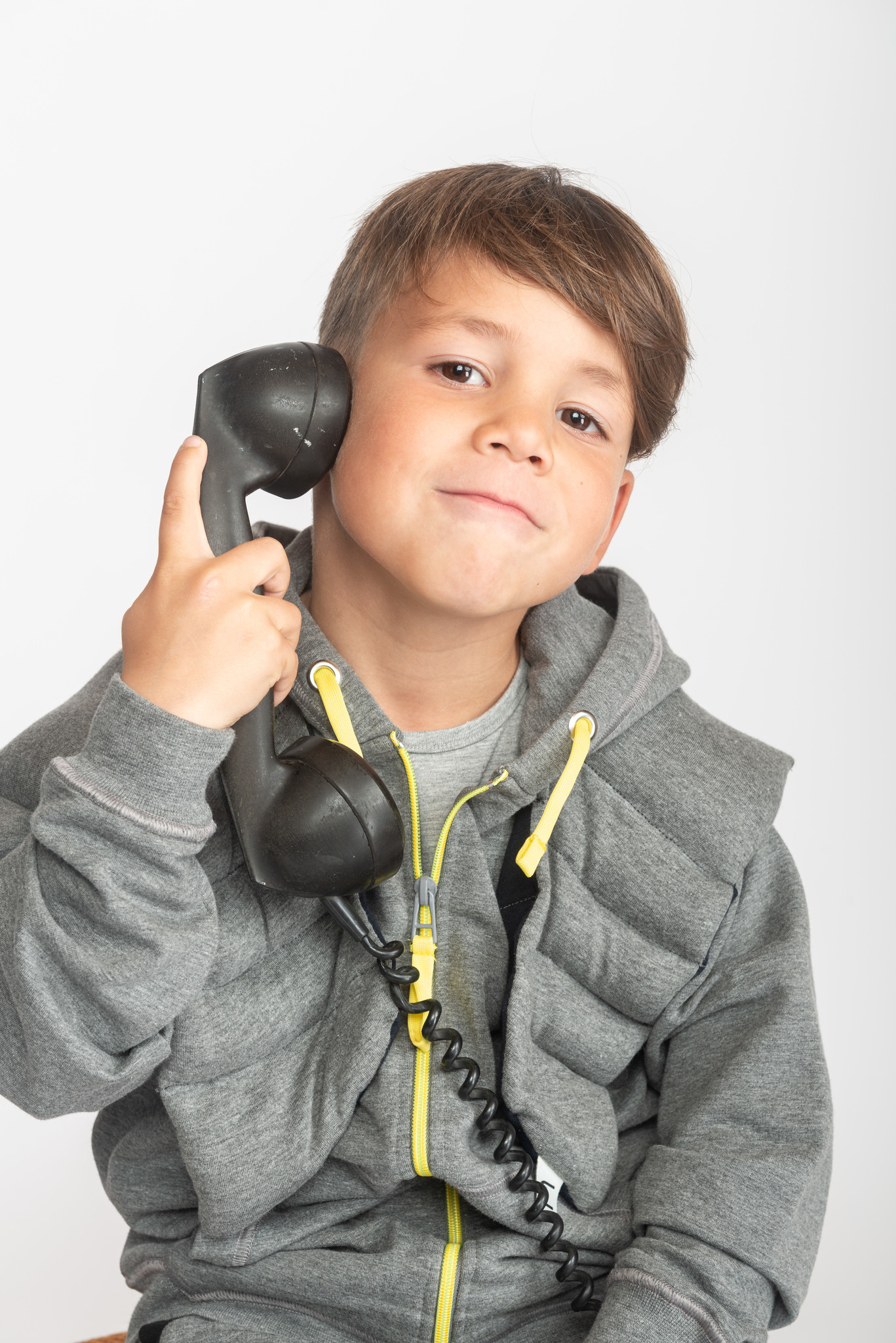 Weighted blankets, weighted lap pillows, weighted toys, weighted collars, ... You will find more and more weighting products today. If you have not yet experienced the effect of weighting yourself, it is sometimes difficult to imagine how pleasant extra weight on your body can feel.
Why does weighting really help?
The effect of deep pressure has been demonstrated for some time. It is compared to getting a firm hug.
The use of weighted products can help to reduce tension and it gives a feeling of calm and works calming when overstimulated. In this way, it can support the processing of sensory stimuli and can help with better concentration and less effort to sit still.
For who are weighted products suitable?
Anyone who is sensitive to stimuli can benefit from the use of aggravating products. For adults, it can bring peace during or after a stressful day. For children, it can provide peace of mind during class, when doing homework, when de-energizing after school, during a long car ride or during special stressful activities.
It is suitable for stimulus-sensitive adults and children who are, for example, highly sensitive, persons with autism, ADHD, ADD or mental or other disabilities.
Weighted products as a beautiful fashion accessory that does not stand out
We all like to feel good and if deep pressure can help, we say "yes please". Yet we all want to look good ourselves and we also want our children to look good and not stand out. Our children prefer to be as normal as possible themselves and not to stand out in a group.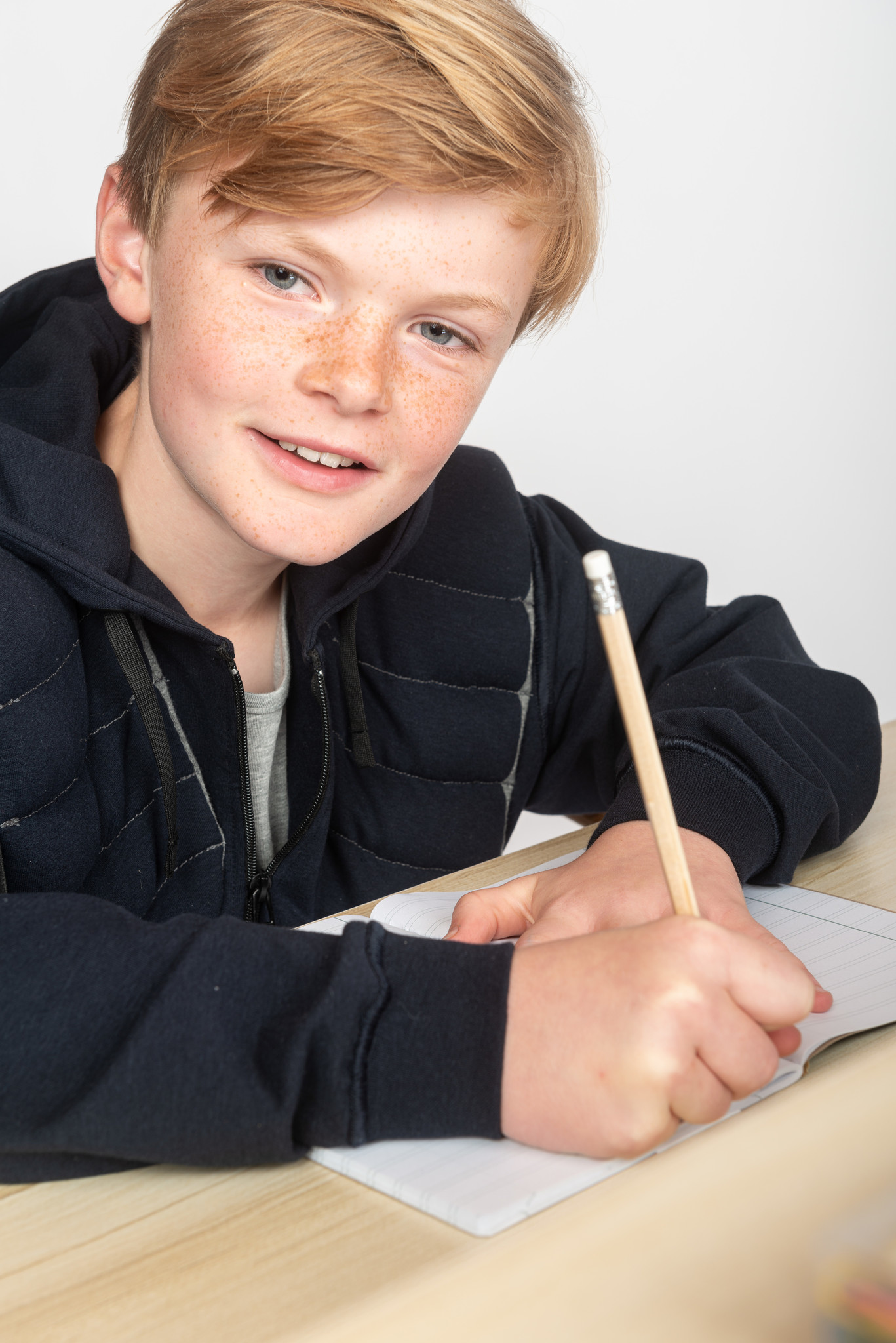 That is why SAM developed a nice subtle weighted collar. Large collars are "high fashion" today and therefore completely in fashion. The beautiful subtle weighted collar is reversible in 2 colors blue and gray. You can combine the collar with your own garments or have it matched perfectly with the super soft SAM hoodies from the same blue or gray color. The collar is "HANDMADE IN BELGIUM" and super soft from the same organic cotton as the hoodies (available size 4-16 years which is size medium for adults). The collar weighs +/- 1.7 kg and is suitable for children from 4 years and adults up to +/- 75 kg.
I am a big fan of weighted products myself and I use a weighted blanket to sleep. As a result, I sleep much more deeply and have more deep sleep. I also have the weighted collar from SAM with me as standard. I use it when I experience too much stress while working or during a longer car ride.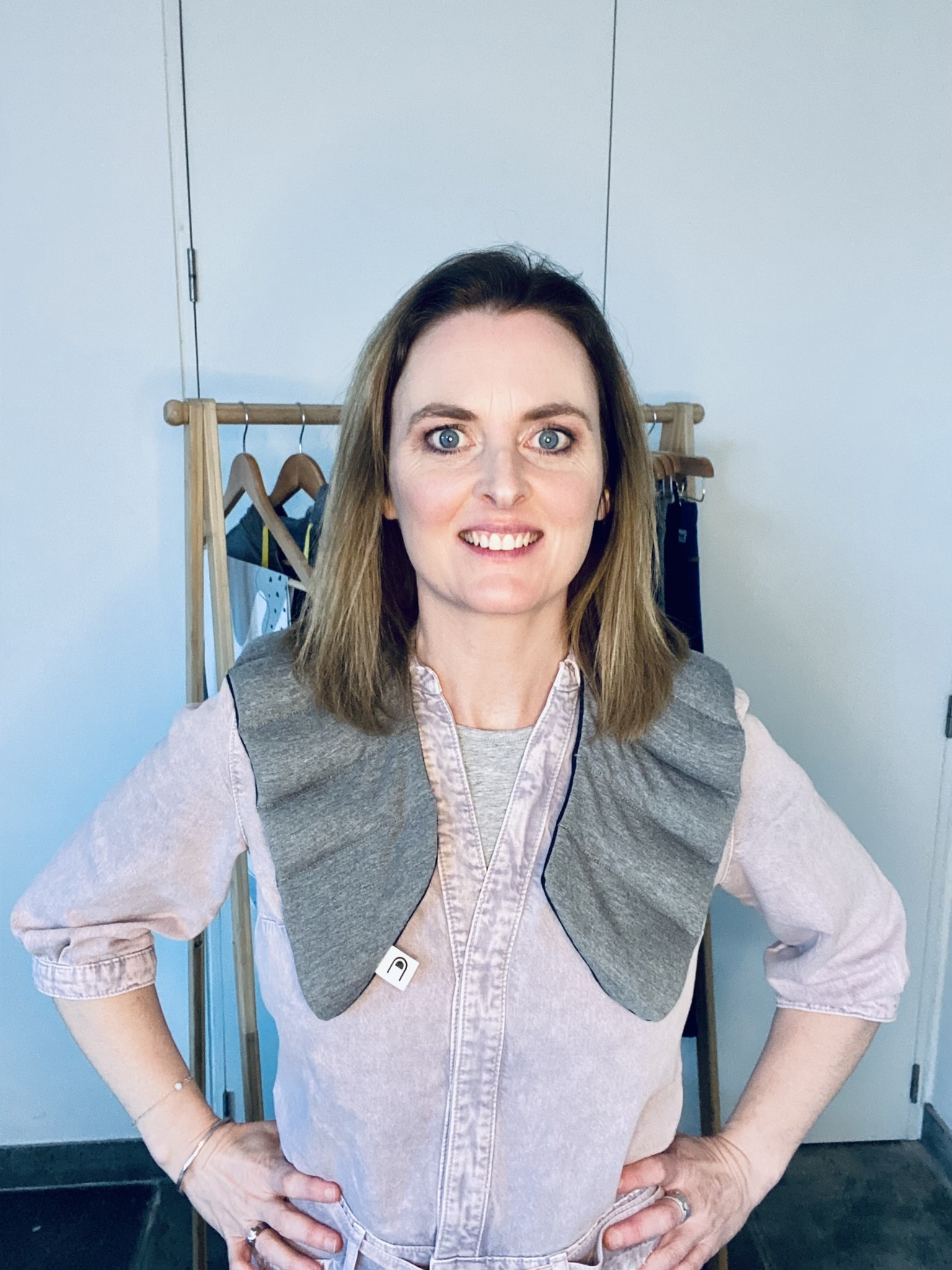 More about SAM sensory & more:
SAM is unique because of the combination of fashion & well-being and ensures wearable well-being. SAM develops the products together with experts and tests the products with sensory sensitive children.
The SAM collection consists of socks, underwear, T-shirt, pants, hoodies made in super soft organic cotton without tactile labels and with a seamless feel. And from subtle beautiful accessories for the stimulus seekers such as fidget stress ball, chew elements and weighted products.
SAM arose from the experience of mama An and her search for clothes for her highly sensitive son. Read the story here.
Leave a comment