Login
Log in if you have an account
Register
By creating an account with our store, you will be able to move through the checkout process faster, store multiple addresses, view and track your orders in your account, and more.
Create an account
Looking for a sustainable gift for sensitive children or for a gift for children with autism? With these gifts you will certainly get a smiling face
26 Nov 2021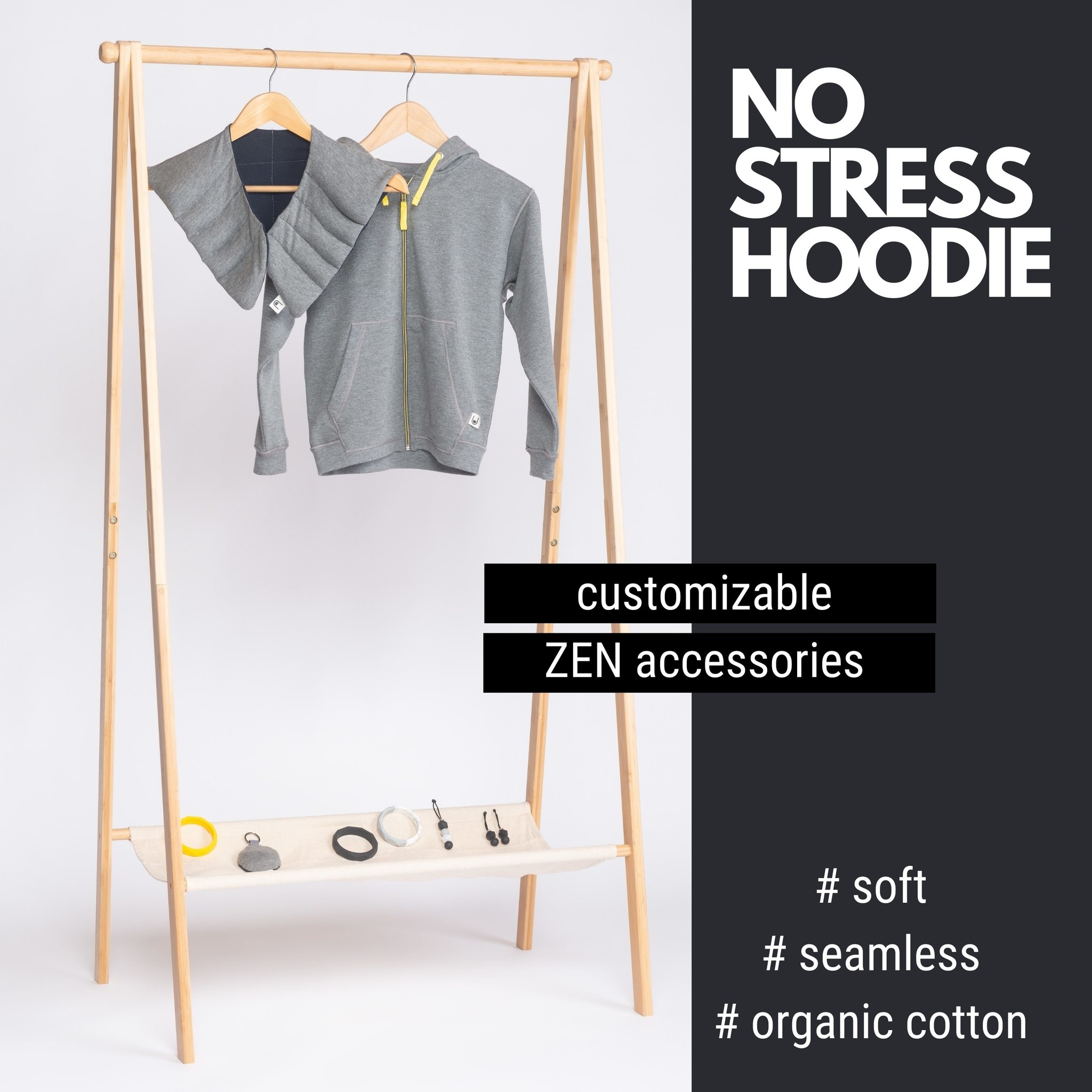 No unhappy faces when opening gifts this year! The SAM gift tips will certainly help you with this.
For sensitive children or children with autism, it is sometimes a little more difficult to estimate with which gift you can make them super happy.
With this selection you will certainly find a nice option of which success is guaranteed. Not only do you make the child super happy, the parents are also the winner. Morning scenes through clothing are avoided and the accessories provide better stimulus processing which is more pleasant for both child and parent.
Which child isn't a fan of super soft hoodies? Success guaranteed with this SAM hoodie! Equipped with a super soft fabric, without tactile seams or labels.
Subtle extras ensure stress reduction and higher concentration.
The gift box provides a blue or grey hoodie with a choice of matching fashionable subtle bite elements, a weighted collar and a fidget. The bite elements are BPA free and absolutely safe. The weighted collar and fidget are sustainably HANDMADE IN BELGIUM from organic cotton.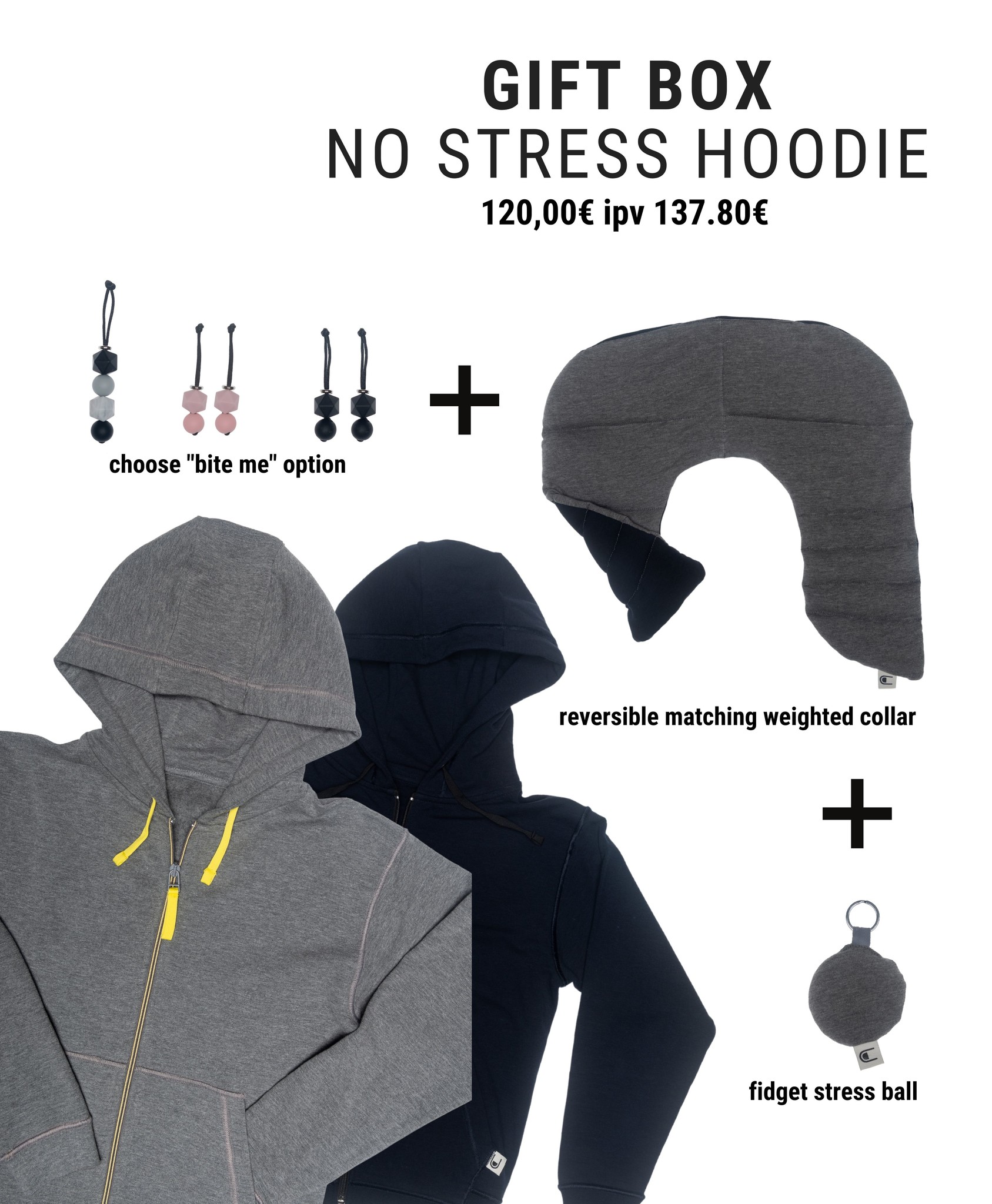 For SAM fans this box with subtle fashionable ZEN accessories is ideal. 
The gift box features a subtle fashionable reversible weighted collar blue/grey and matching fidget stress ball. Both are HANDMADE IN BELGIUM and made of organic cotton.
You can also choose from the subtle bite elements to hang on the zipper or on the cords of the hoodie.
The ZEN accessories make it possible to subtly enjoy weighting, make biting or chewing possible without clothing or pens being killed, and provide fidgeting material that is not disturbing.
All these elements provide stress reduction and have a calming effect. Ideal for children to reduce their stress for example in class  room and also for children with autism or ADHD.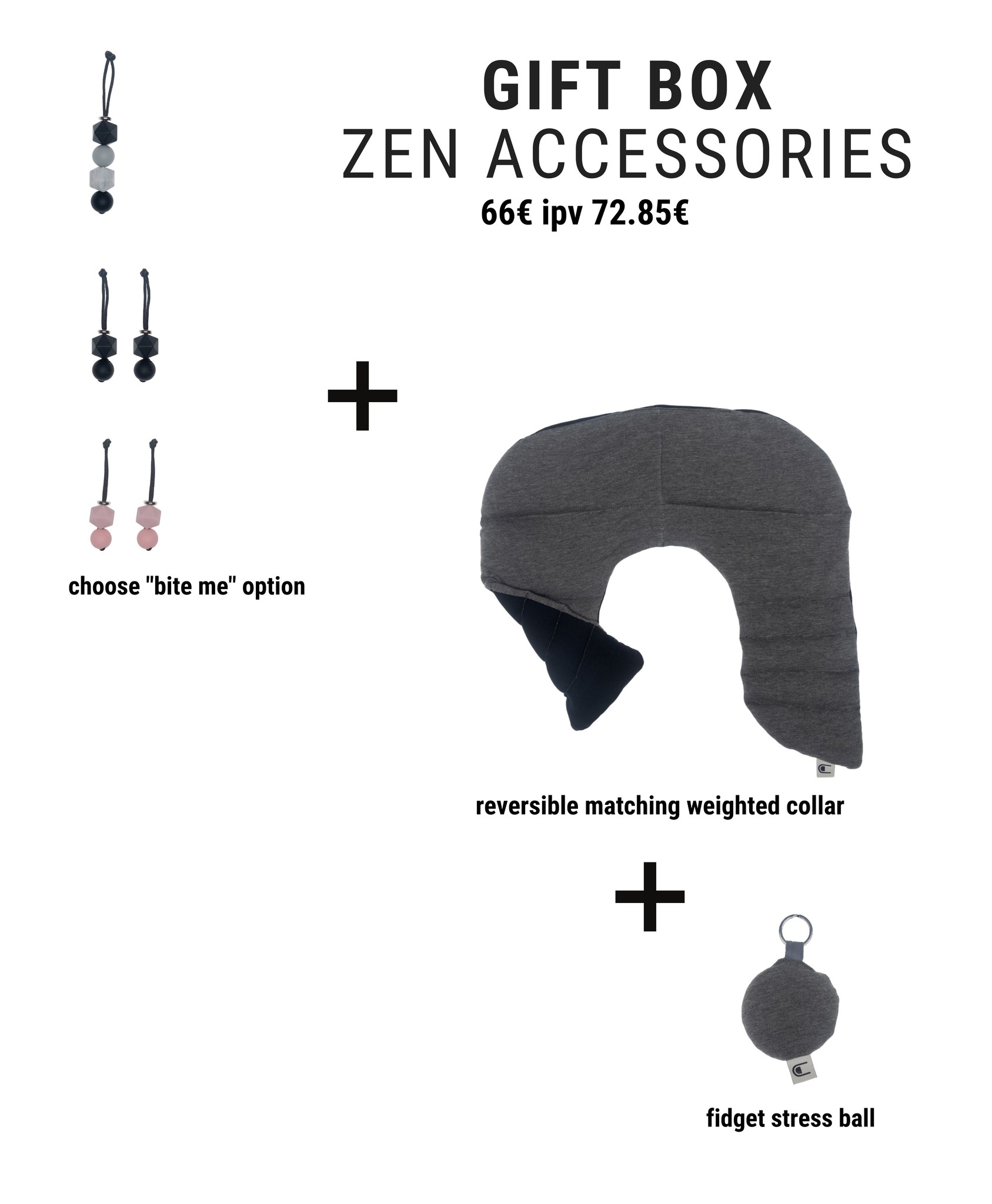 Check also the other SAM gift boxes on the website. You can find them HERE.
More on SAM sensory & more:
SAM arose out of the own experiences of An, a mother of a highly sensitive son. The boy's  clothes caused so many problems and that's why An started her own label which combines fashion and well-being. 'Clothes should be nice and comfortable for (sensitive) children', is her motto.
For more information about SAM, just click here.
SAM has also a collection with seamless socks,  T-shirts, trousers and underwear for sensitive children. Super soft and with seamless feeling. You can check it out on the SAM website.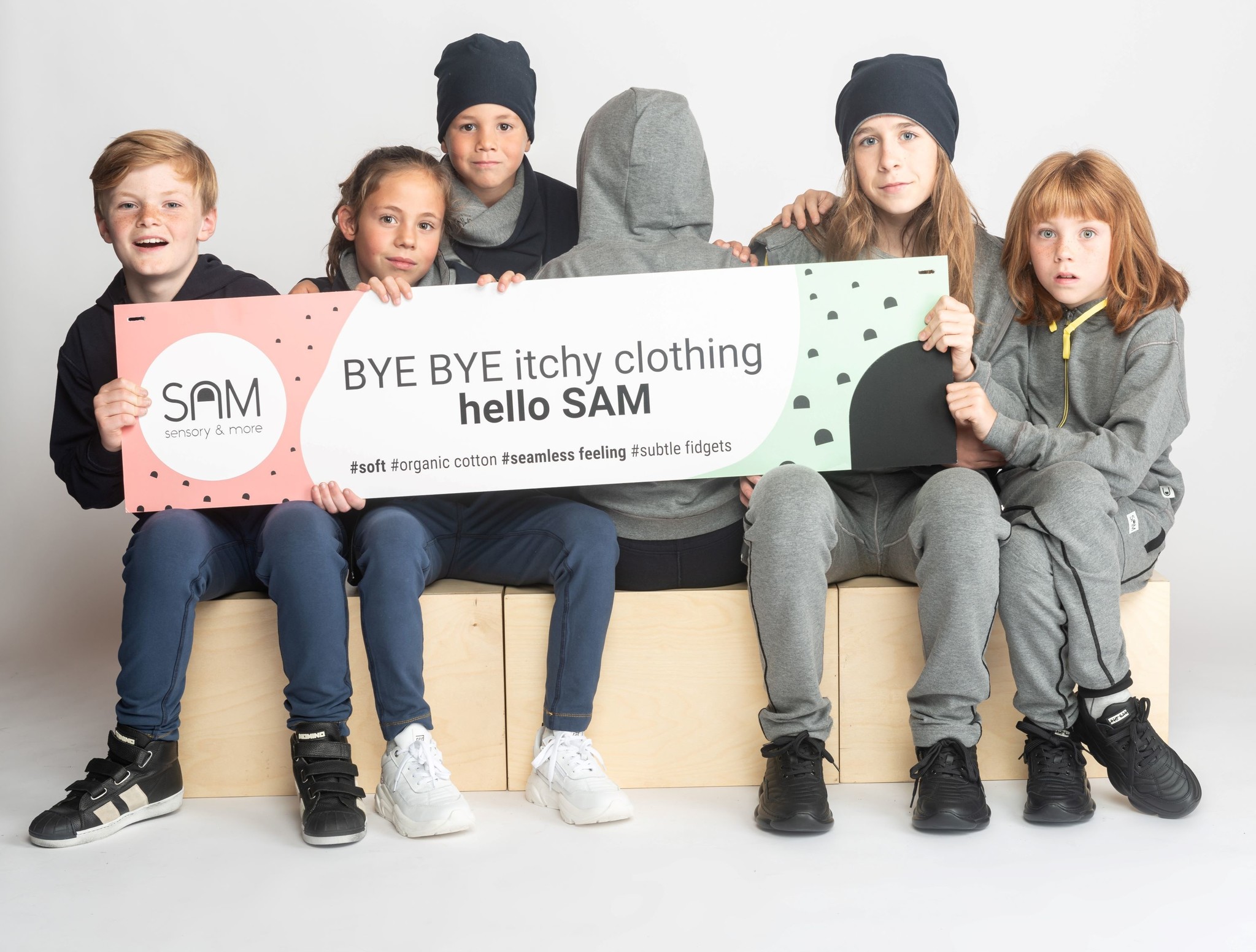 Leave a comment