Login
Log in if you have an account
Register
By creating an account with our store, you will be able to move through the checkout process faster, store multiple addresses, view and track your orders in your account, and more.
Create an account
NO STRESS HOODIE, super soft. Choose your own matching calming ZEN accessories.
20 Nov 2021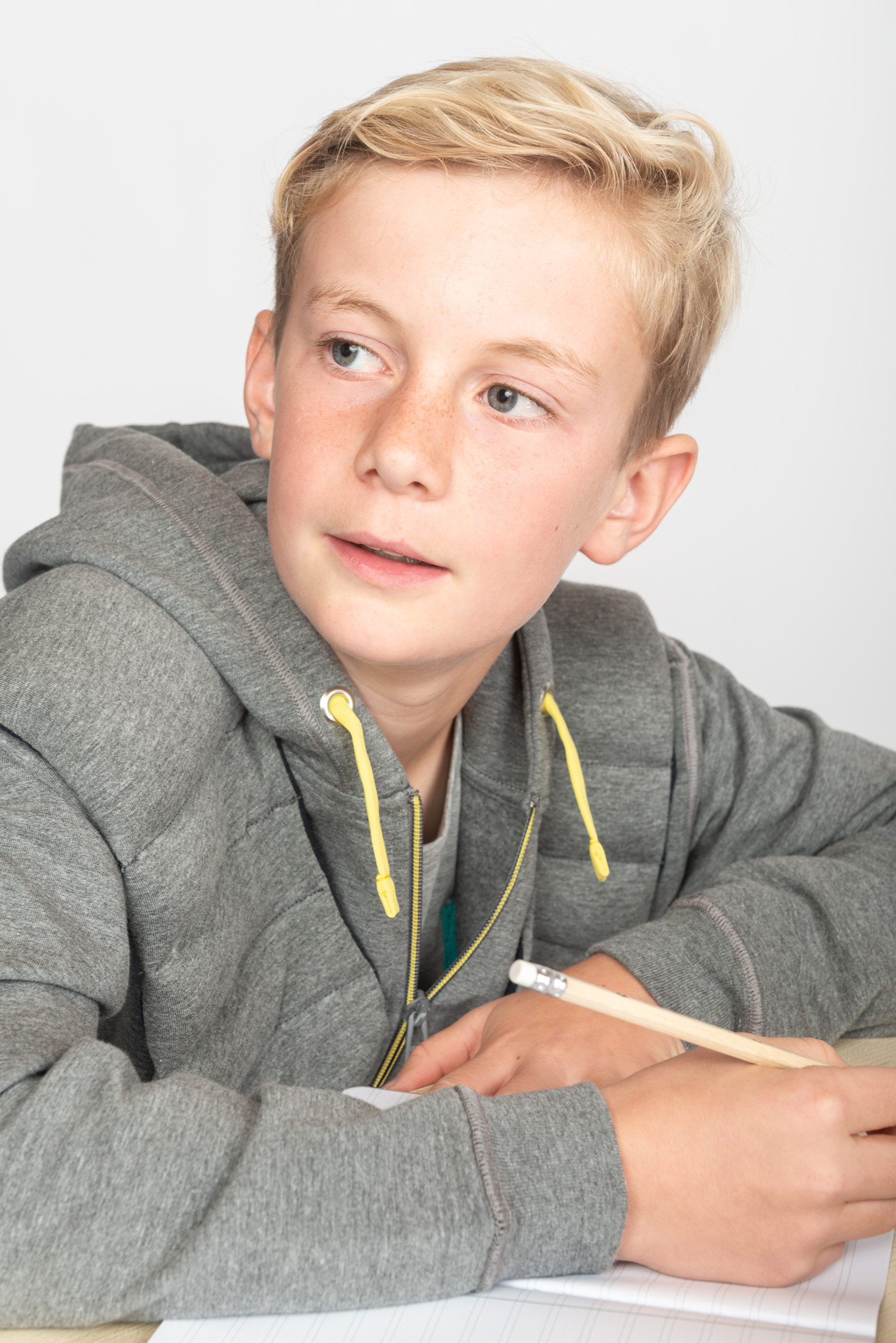 Biting on garments, nails, pens,... love to fidget,... concentrating is sometimes difficult? The NO STRESS HOODIE offers a solution.
I see it happen regularly at home. In stressful moments, sleeves, strings, pens end up,... in the mouth. Not illogical actually, because biting regulates stress. Many adults will also bite on a pen while thinking for example.
SAM formulated a research question to Thomas More Applied Psychology. "What must a garment have in order to improve stimulus processing". SAM was lucky enough to meet 6 enthusiastic students who wanted to delve into the subject. They delivered a prototype after extensive panel discussions and literature research.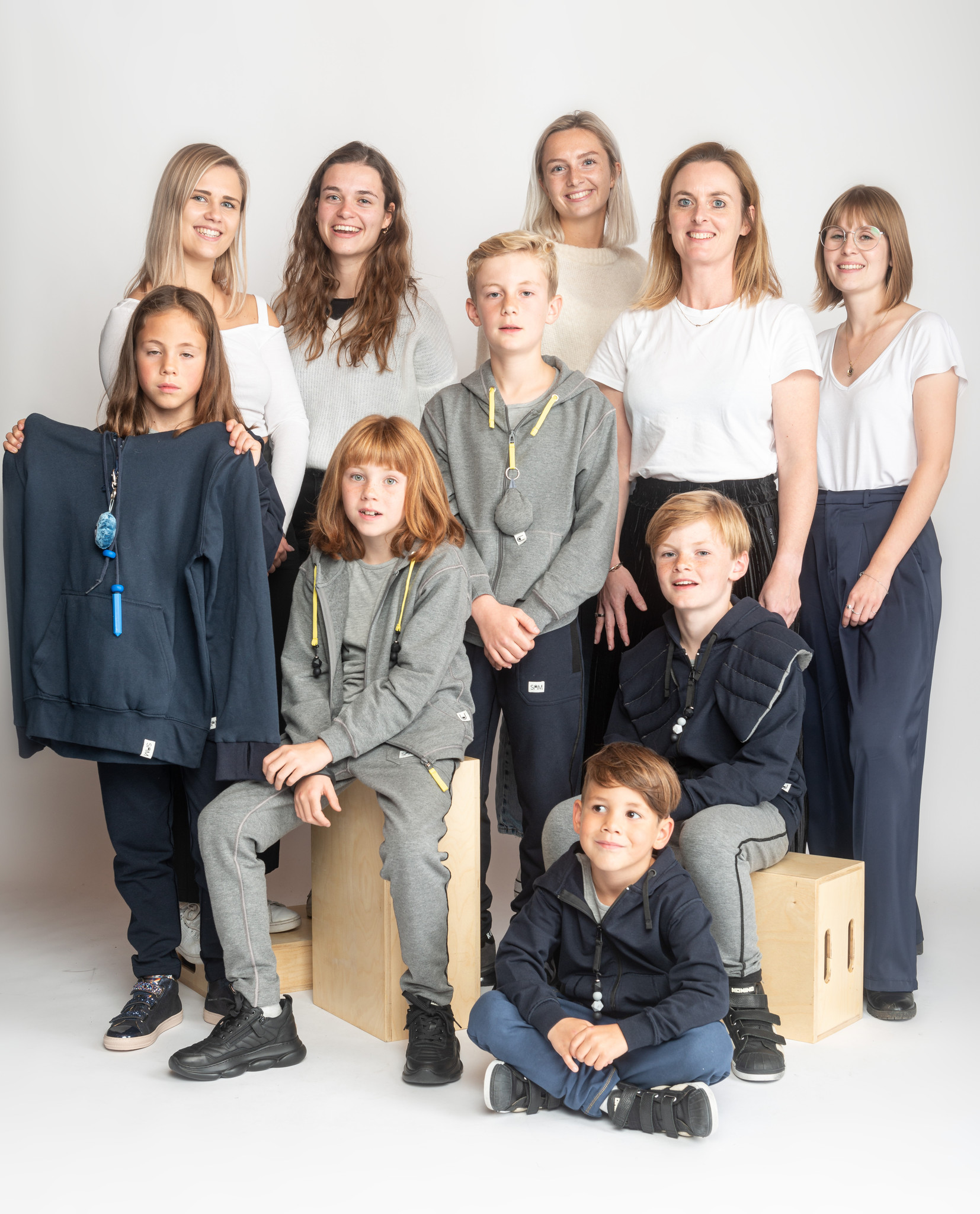 SAM translated the prototype into the NO STRESS HOODIE. The hoodie not only looks super nice, it is also super soft without tactile seams or labels on the inside AND to the soft hoodie your child can add fidgets and fun fashionable ZEN accessories as you like it the most.
Fidgeting, biting, enjoying weighted products can now be done in a trendy subtle way.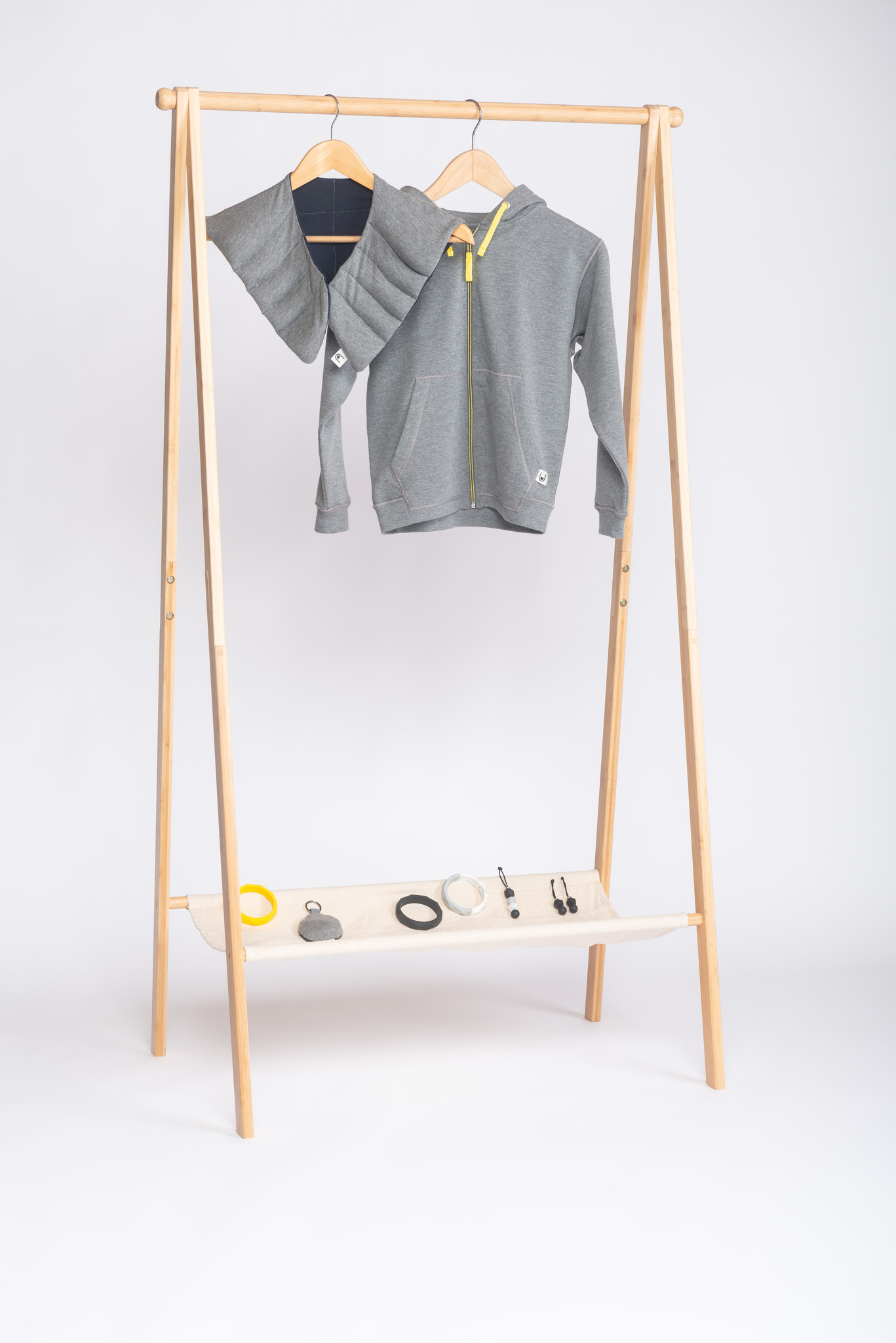 Supervising teacher and clinical psychologist Dominique Walschaerts explains: "Both the research and in practice show that the ZEN elements bring overstimulated children peace. They help them better channel stress and overstimulation. Which leads to a better general feeling, less distraction and therefore more focus.". This benefits both the child and the environment.
With the ZEN HOODIE you choose yourself what is an added value for your own child.
For example, you choose the basic hoodie without extras and let your child enjoy the super soft inside and comfort. We opted for a zipper because overstimulated children get warm faster and can therefore more easily regulate their temperature themselves. Pulling on and off is also super easy.
Or you can choose the matching "bite me" accessories to attach to the drawstrings or zipper. The "bite me" are BPA free and a safe subtle way to make chewing possible. They are easy to attach to the hoodie and remove.
There are also matching "bite me" bracelets available that are both very nice to fidget with and to bite.
We also make fidgeters happy with the stress ball. You can attach this to the loops in both pockets of the hoodie or to the zipper. The stress ball is made of the same organic cotton as the hoodies and is very nice to use without making annoying noises.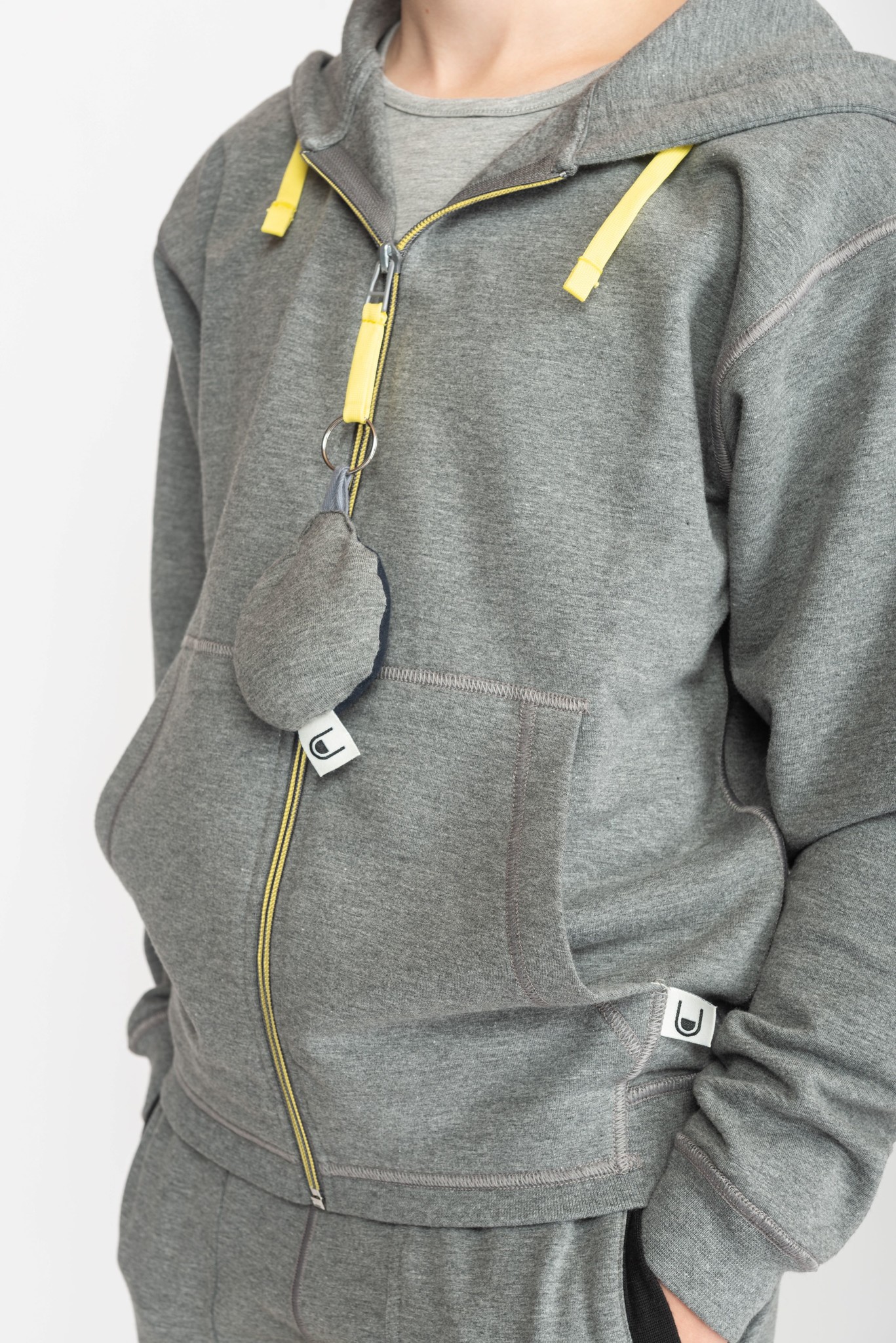 Children also find weighted products super nice. Due to the deep pressure, they experience a calming effect. The weighted collar is subtle and matching with the hoodie (reversible blue / gray) and made of organic cotton. Ideal to de-stress at school, after a busy day or during a longer car ride.
Which ZEN accessory would your child like the most? Please leave your comment below.
More on SAM sensory & more:
SAM arose out of the own experiences of An, a mother of a highly sensitive son. The boy's  clothes caused so many problems and that's why An started her own label which combines fashion and well-being. 'Clothes should be nice and comfortable for (sensitive) children', is her motto.
For more information about SAM, just click here.
SAM has also a collection with seamless socks,  T-shirts, trousers and underwear for sensitive children. Super soft and with seamless feeling. You can check it out on the SAM website.
Leave a comment