Login
Log in if you have an account
Register
By creating an account with our store, you will be able to move through the checkout process faster, store multiple addresses, view and track your orders in your account, and more.
Create an account
SAM's Unforgettable Adventure at the Palace of Laken
15 May 2023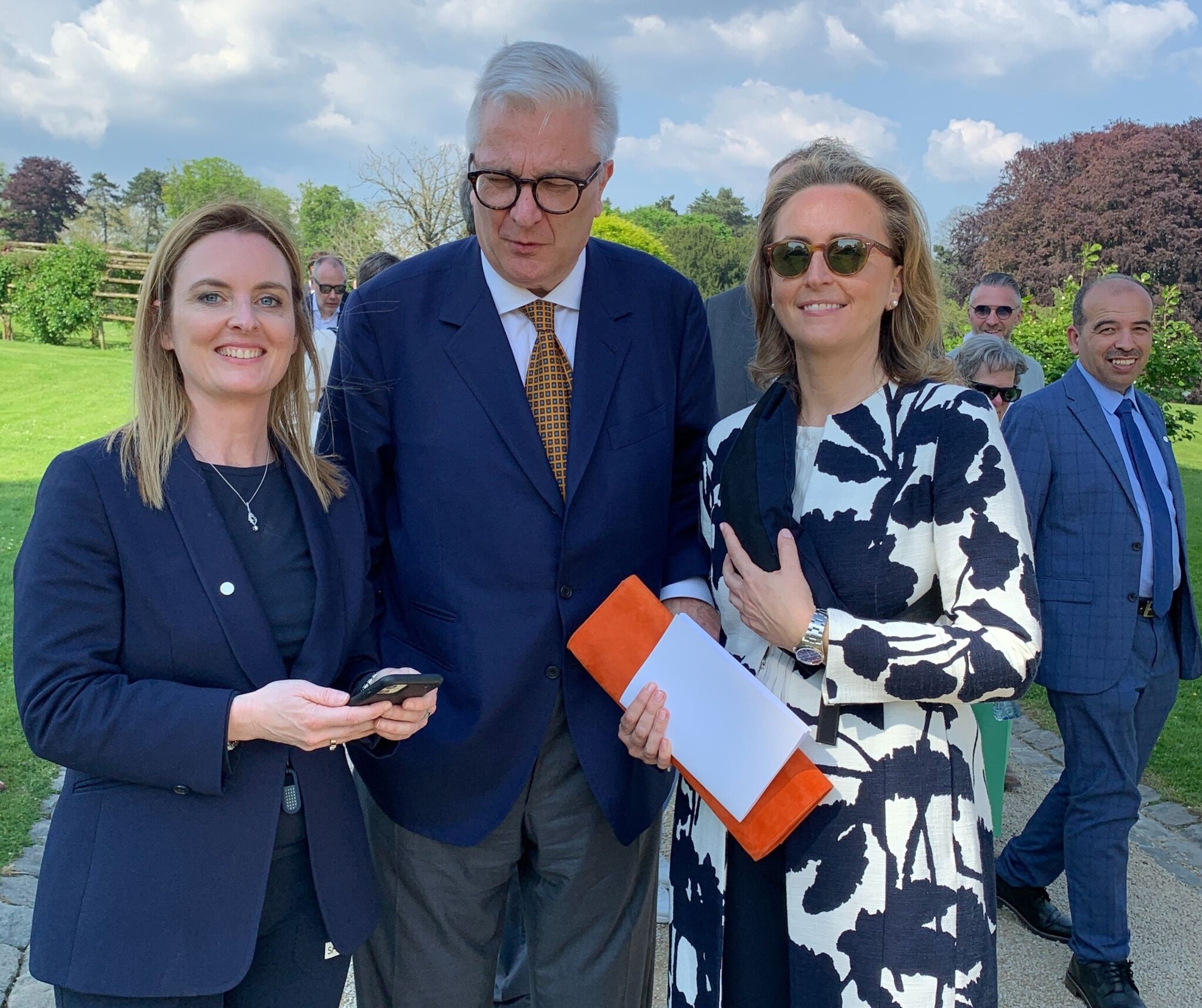 I am still recovering from the incredible experience and the new memories I made last Saturday at the Royal Palace. As an entrepreneur, I was invited to a garden party in honor of King Filip's 10-year reign. Let me tell you, it was a day full of surprises and enchantment that I will never forget.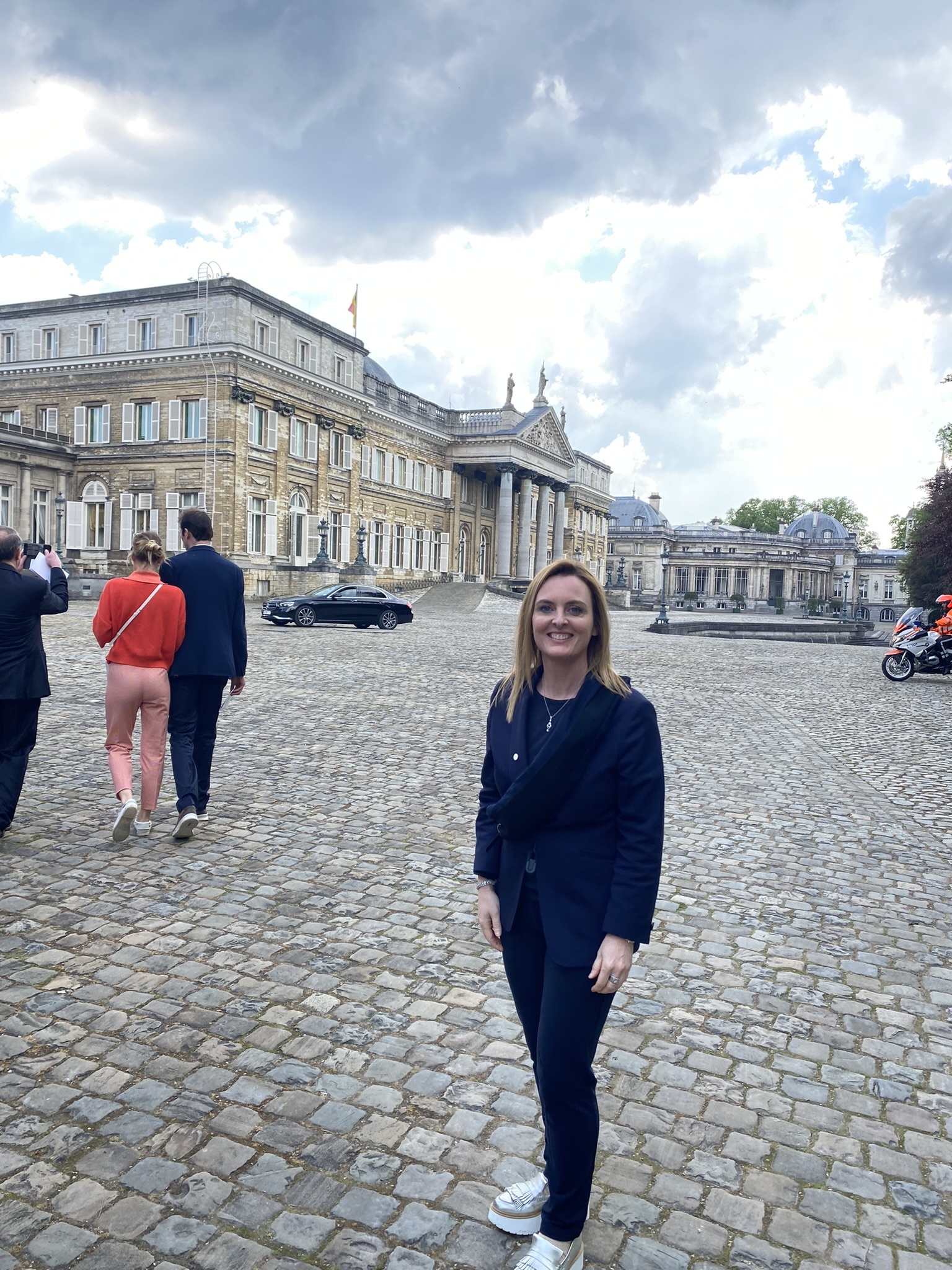 The Beginning of an Unexpected Invitation
It felt like a dream when the Cabinet of the Province of Antwerp recently approached me with a completely unexpected invitation. They asked if I wanted to attend the garden party in honor of King Filip's 10-year reign. I was completely surprised but knew right away that I had to seize this opportunity with both hands. So, of course, I enthusiastically said "yes" to this unforgettable experience.
A Valuable Collaboration: Wim Tops from De Kronkel in Lille
I had the pleasure of inviting psychologist Wim Tops from De Kronkel in Lille as my plus one for this special occasion. I can sincerely say that without Wim's invaluable help, I would never have had the courage to start SAM sensory & more. His expert guidance and support have inspired and helped me bring my vision to life. Together, we have been able to make a difference in people's lives through sensory-friendly clothing and accessories. It was a valuable moment to show my gratitude and allow Wim to share in this unforgettable experience.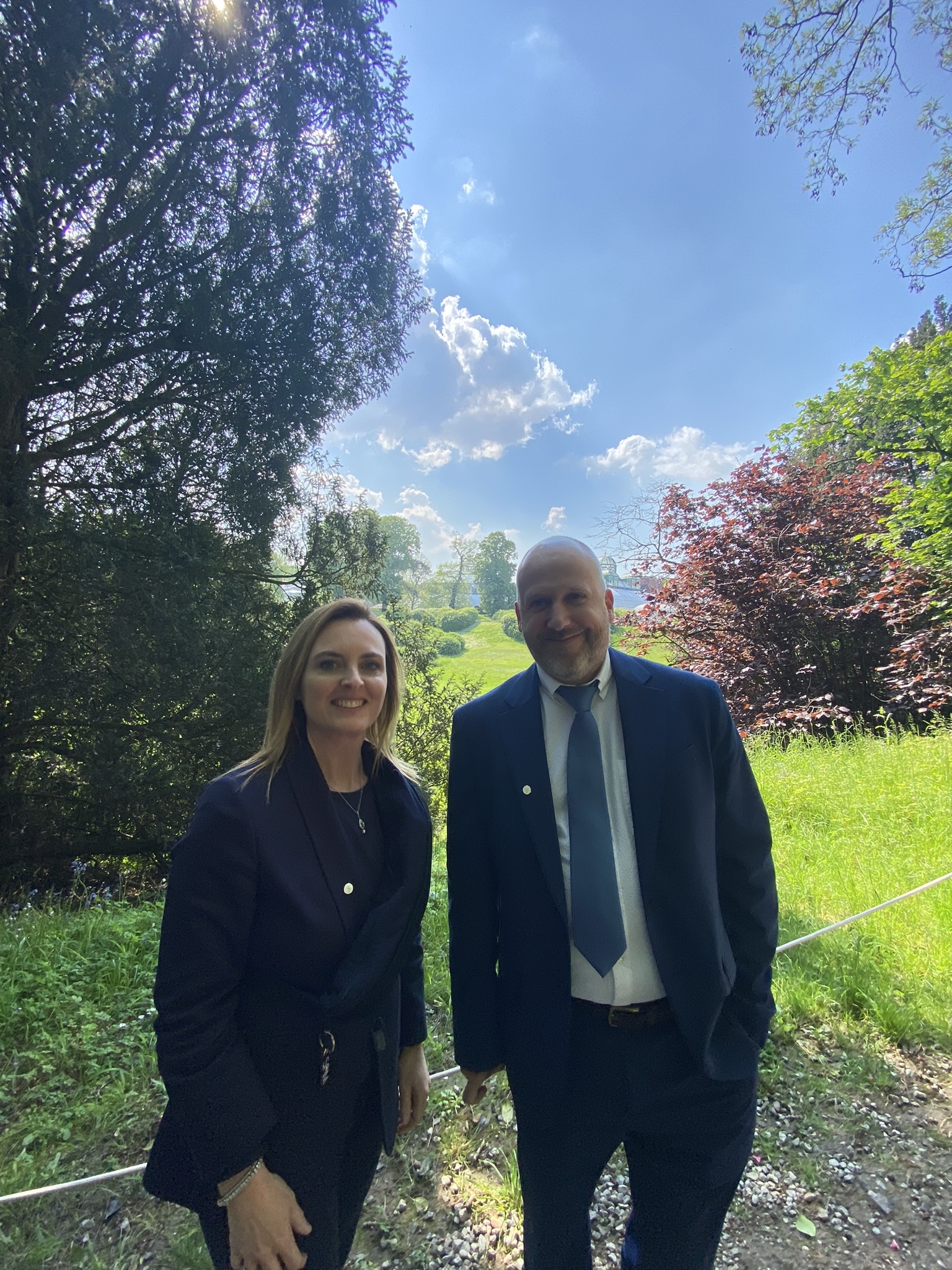 An Enchanting Day at the Royal Palace
Step by step, I entered the beautiful buildings and majestic park of the Royal Palace in Laken. My heart skipped a beat when I realized that I would be exploring this breathtaking setting in the company of Princess Astrid, Prince Laurent, and his wife Princess Claire. Together, we followed a special route and came face to face with King Filip and Queen Mathilde during a fascinating magic act. It truly was a magical moment that will be etched in my memory forever.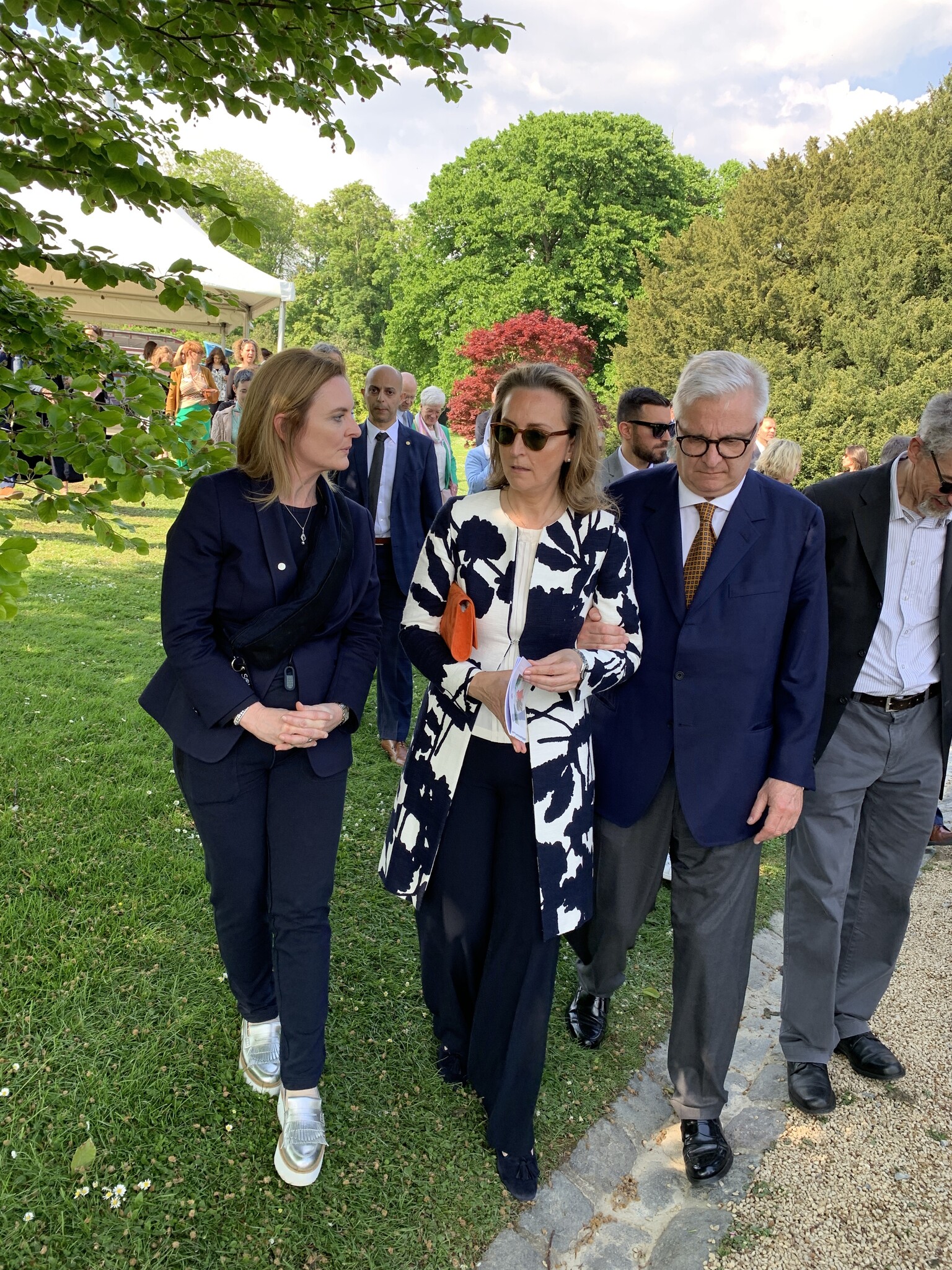 A Special Encounter with Princess Claire
The absolute highlight of the day was the spontaneous encounter with Princess Claire during our walk. Her warmth and genuine interest in my work deeply touched me. I passionately told her about my company, SAM sensory & more, and how our sensory-friendly clothing and subtle accessories can bring calmness and relaxation. Princess Claire was so intrigued that she immediately asked if she could test our latest product. I was thrilled and gladly gave her the opportunity to try out the CalmDesign bag. The photos that were taken speak volumes: the serene tranquility radiated from her face.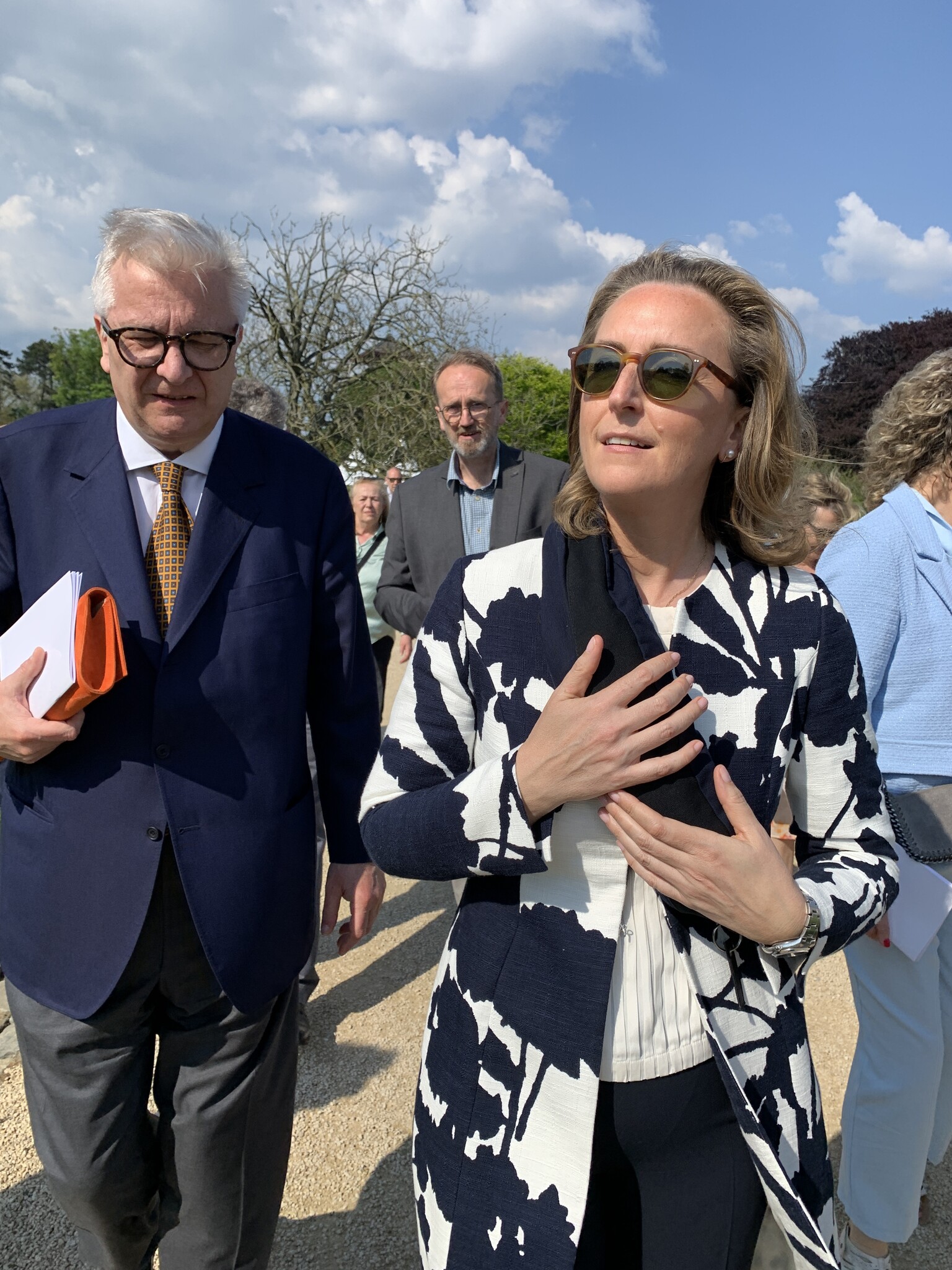 Interest from Prince Laurent
Prince Laurent also showed great interest in our innovative product. He was curious about where SAM is available, and I showed him the website. It filled me with pride and joy to know that my creation had caught the attention of a member of the royal family.
A Day Filled with Warm Encounters
In addition to the unique encounters with the royal family, I also had the privilege of meeting some inspiring entrepreneurs from the region. What connected these entrepreneurs was their deep commitment to society and their passion for creating positive change. It was amazing to see how each of them had a business with a heart in the right place, dedicated to the community, and contributing to a better world in their own unique way. These encounters have inspired and encouraged me to continue my own entrepreneurial journey with the same dedication and passion.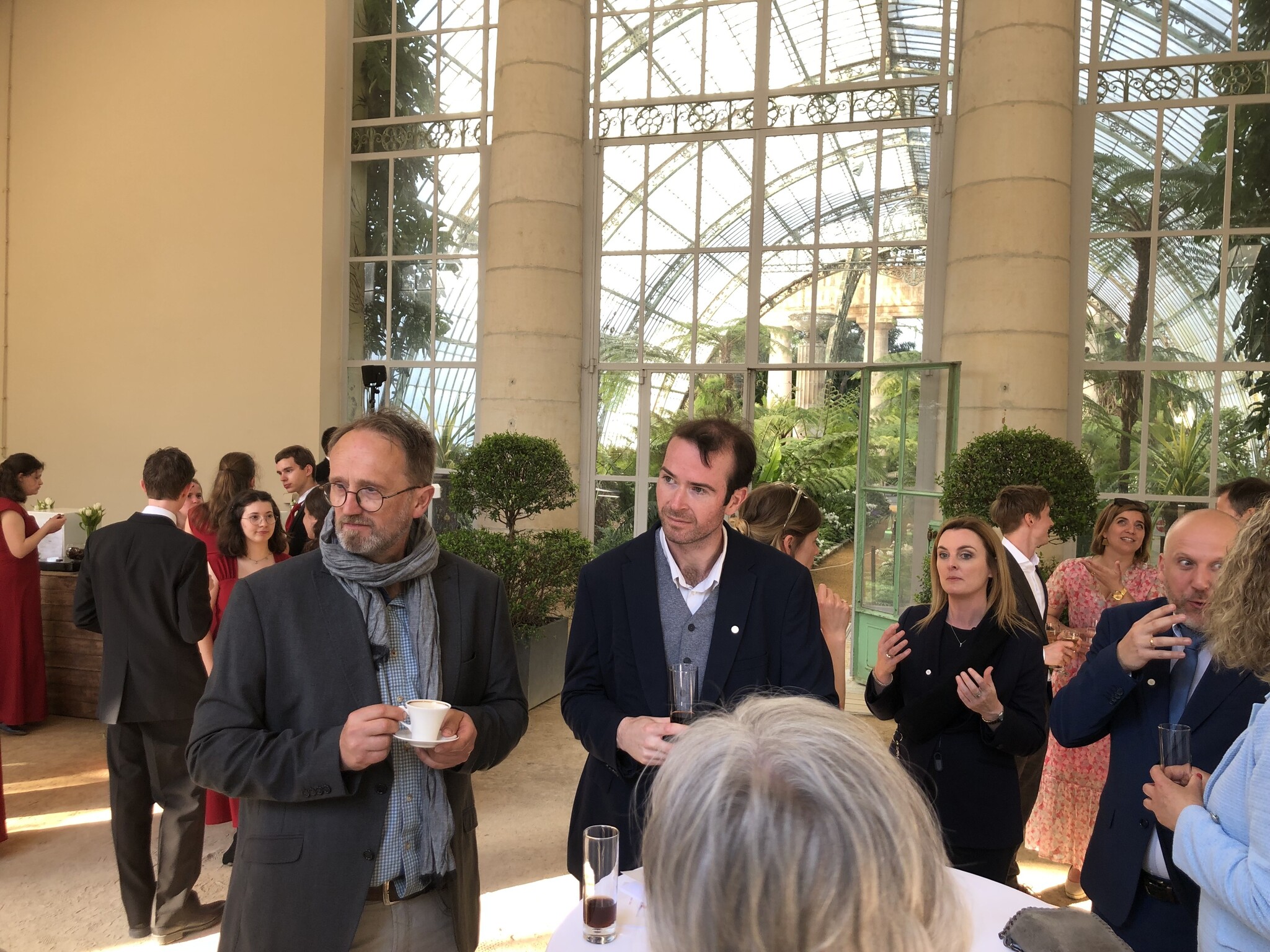 Curious about the CalmDesign Bag?
Are you curious about the CalmDesign bag, which offers the soothing effect of a weighted blanket even on the go and during the day? You can find more information about this innovative product HERE. The CalmDesign bag combines the practicality of a belt bag with a therapeutic calming effect through deep pressure. Whether you need a moment of tranquility during a busy day or are on your way to an important appointment, the CalmDesign bag is there to support you and help reduce stress. Discover for yourself how this innovative product can enrich your daily life and promote your well-being.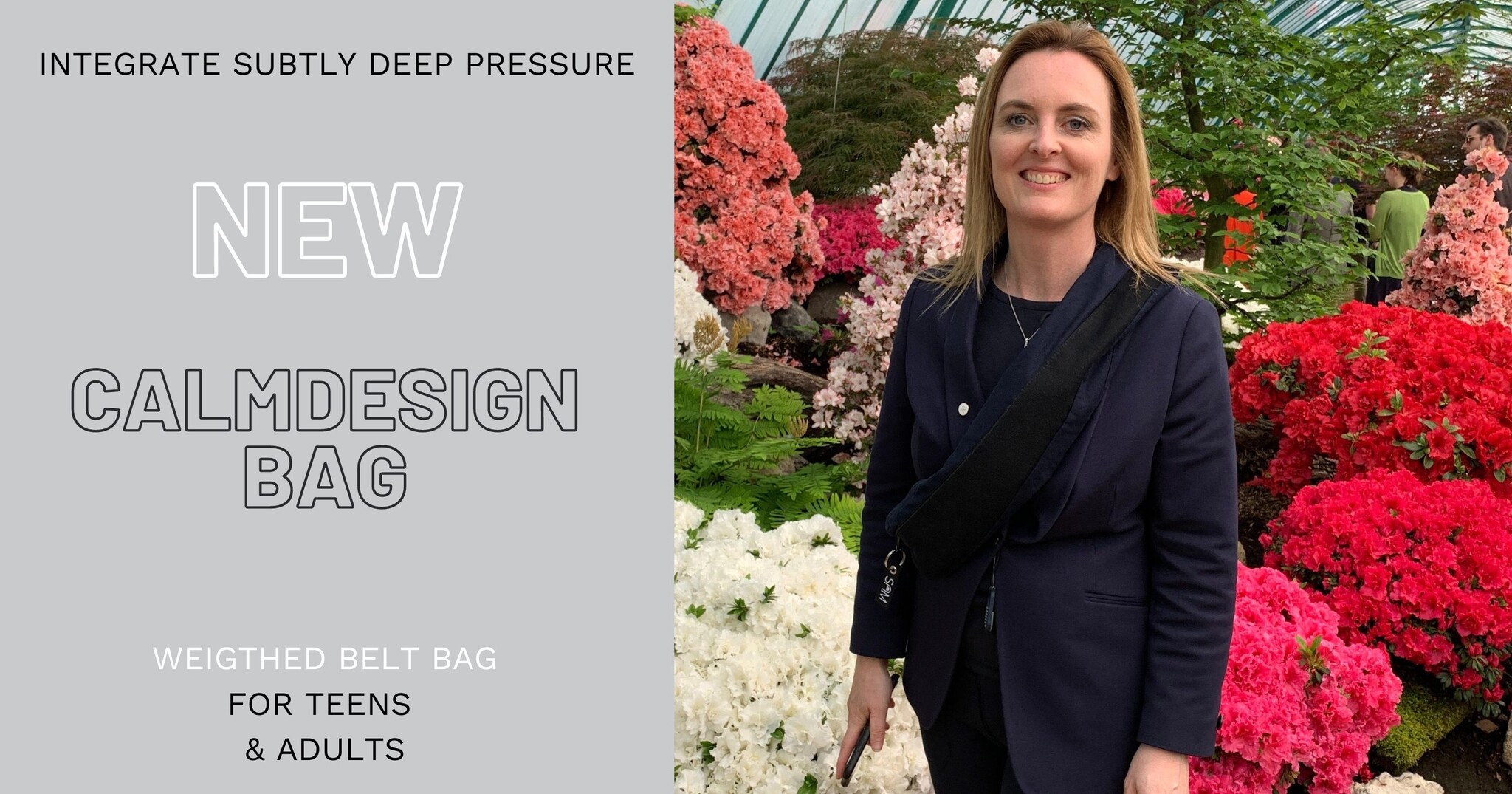 A Sensory-Friendly SAM Outfit for a Day of Enchantment
On days filled with intense stimuli, such as this special day at the Royal Palace, I like to choose a sensory-friendly outfit. With all those overwhelming impressions that fill my bucket, it's important to protect myself and ensure peace and relaxation. For this occasion, I chose the SAM AIR slim pants, paired with a SAM blue long-sleeve T-shirt. To adhere to the dress code, I had a custom-made sensory-friendly vest created by Wardenburg Tailors from a super-soft stretch fabric, perfectly complementing my SAM clothing. With this outfit, I could not only shine at the party but also enjoy the blissful comfort of pajamas with a classy look.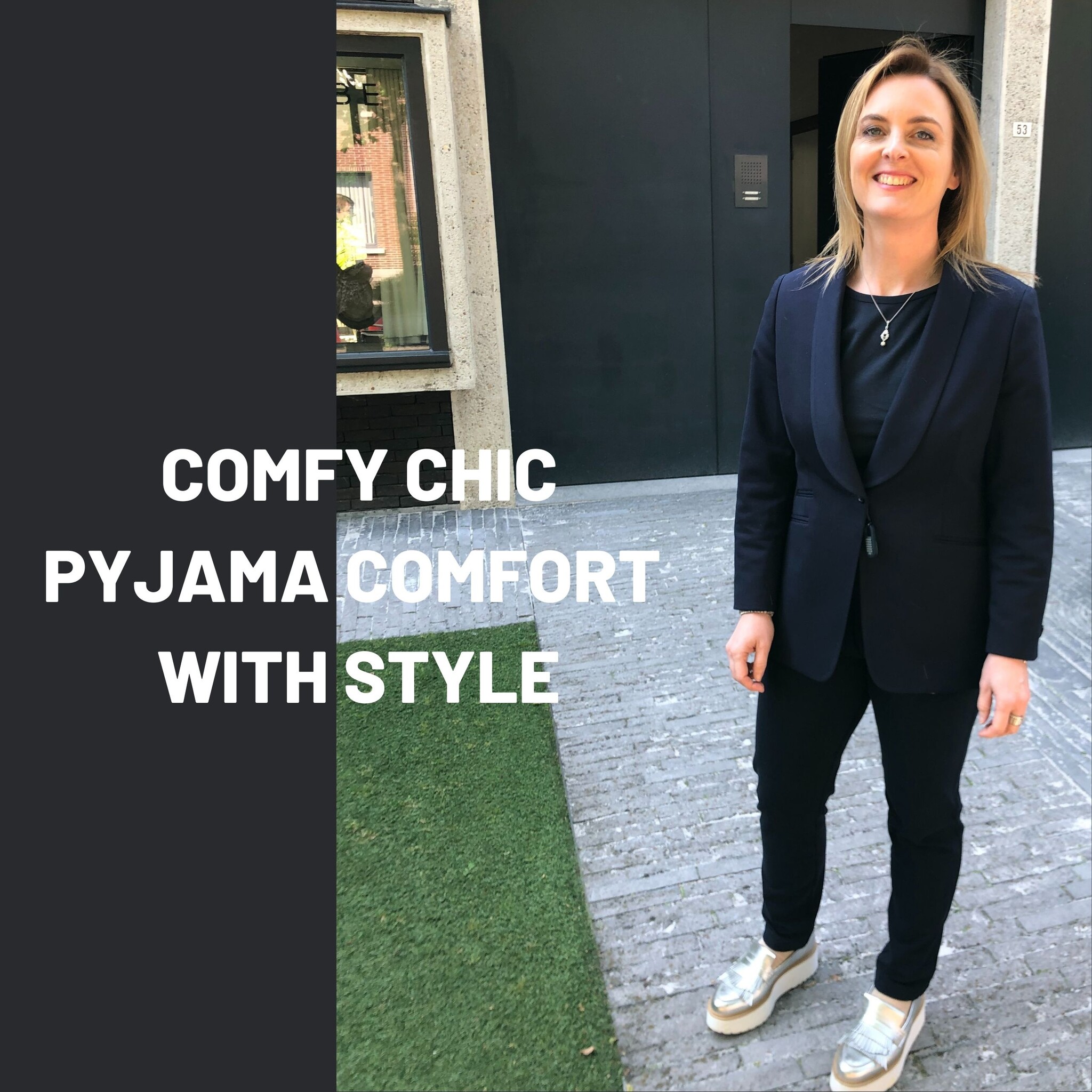 The sensory-friendly outfit provided me not only with the much-needed comfort and tranquility but also made a statement about who I am and what I stand for. SAM sensory & more aims to help people find their own unique style while reducing sensory overload. With the sensory-friendly outfit, I felt not only confident and stylish but also protected in a world full of overwhelming sensations.
Are you curious about the sensory-friendly clothing and accessories from SAM sensory & more? Discover more about our collection and how they can help you find peace and balance in your daily life. Click HERE for more information and let yourself be enchanted by the power of sensory-friendly fashion.
Leave a comment