anmelden
Loggen Sie sich hier ein.
Kundenkonto anlegen
Durch Ihre Anmeldung in unserem Shop, bewegen Sie sich um einiges schneller durch den Bestellvorgang, können mehrere Adressen anlegen, können Ihre Aufträge verfolgen und vieles mehr.
Benutzerkonto anlegen
SAM Sensory & More: Shaping Fashion's Future at Love Tomorrow Conference, on the holy grounds of Tomorrowland
08 Aug 2023
Hello fashion enthusiasts and advocates for a better tomorrow! I am absolutely thrilled to share the experience of SAM Sensory & More's presence at the Love Tomorrow Conference, hosted on the sacred grounds of Tomorrowland. As the CEO of SAM Sensory & More, it is both an honor and a privilege to have our brand showcased amidst the vibrant Fashion Renaissance. Our journey towards creating stylish, sensory-friendly clothing and accessories for stress reduction has reached a new milestone, one that aligns seamlessly with Love Tomorrow's ethos of sustainability and impact.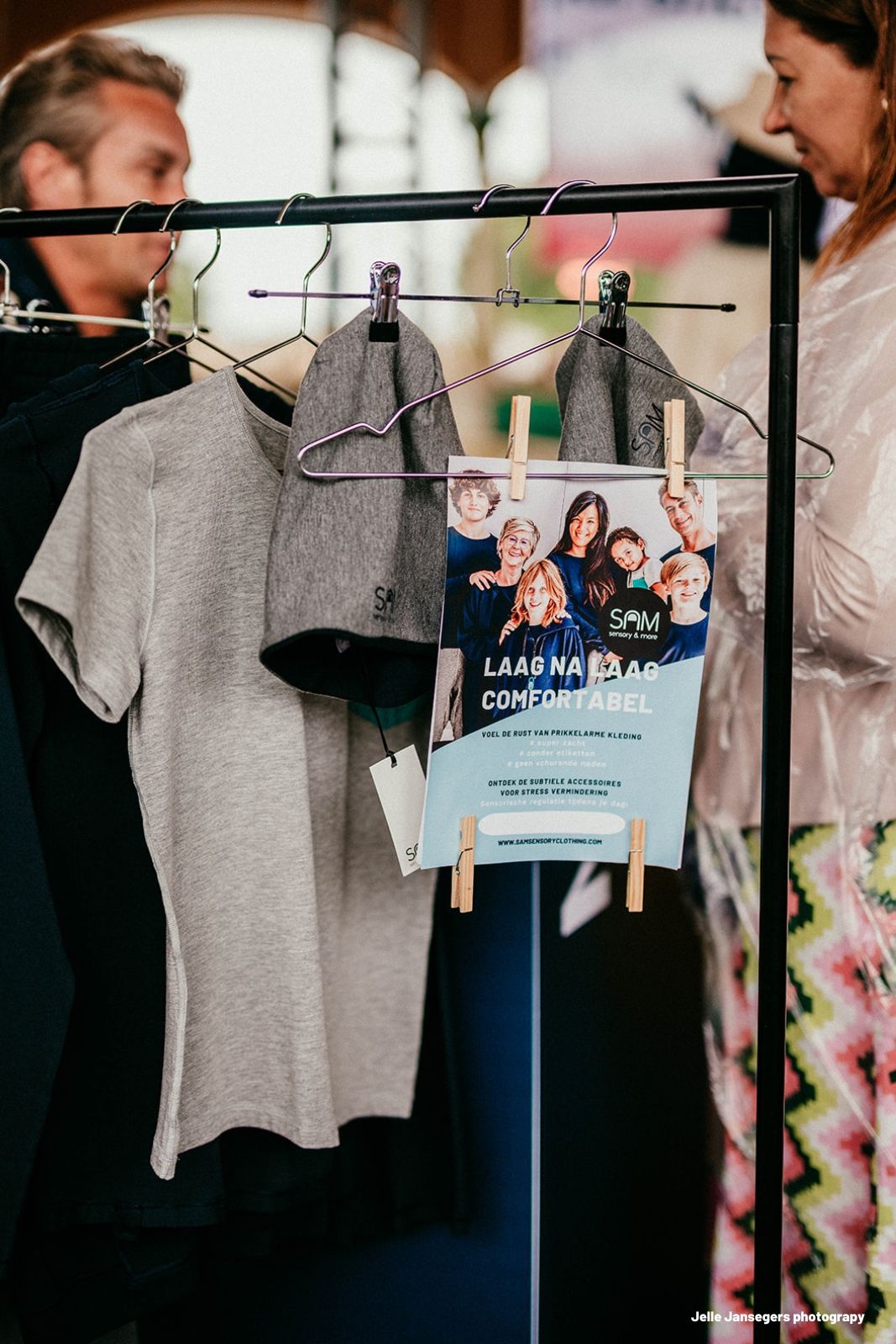 Redefining Fashion Sustainability with SAM
In a world where the fashion industry's ecological footprint has become a pressing concern, SAM Sensory & More strives to contribute positively to our planet's well-being. Our vision extends beyond creating mere garments – we are committed to crafting inclusive fashion pieces that prioritize both comfort and longevity. By doing so, we seek to counter the prevailing culture of waste and overconsumption.
The Love Tomorrow Fashion Renaissance champions a responsible approach to fashion, a call that resonates deeply with SAM's philosophy. We are resolute in our dedication to infusing purpose and joy into our wardrobes, without compromising on style. This philosophy aligns perfectly with Love Tomorrow's call to inspire a conscious, sustainable, and joyful relationship with fashion.
Celebrating Inclusivity with Every Stitch
Inclusivity is the cornerstone of SAM Sensory & More's mission. Our designs are meticulously crafted to cater to the diverse needs of individuals, thereby embracing people seeking comfort and stress reduction. Our vision extends beyond the boundaries of neurodiversity, including those with sensitive skin, those recovering from trauma, or individuals experiencing fatigue. We believe that fashion should be a universal source of empowerment and comfort.
Where Comfort and Well-being Converge: Sensory-Friendly Fashion
SAM Sensory & More is devoted to breaking barriers for sensory sensitivities through our innovative designs. We understand that fashion can be more than just an ensemble – it can become a sanctuary of tranquility and well-being. Our sensory-friendly clothing and accessories are engineered to regulate sensory processing, offering respite from overstimulation or understimulation in various scenarios – be it at home, work, school, shopping, or during travel. By mitigating stress, anxiety, concentration issues, and even learning difficulties, our creations redefine the role of fashion in enhancing overall quality of life.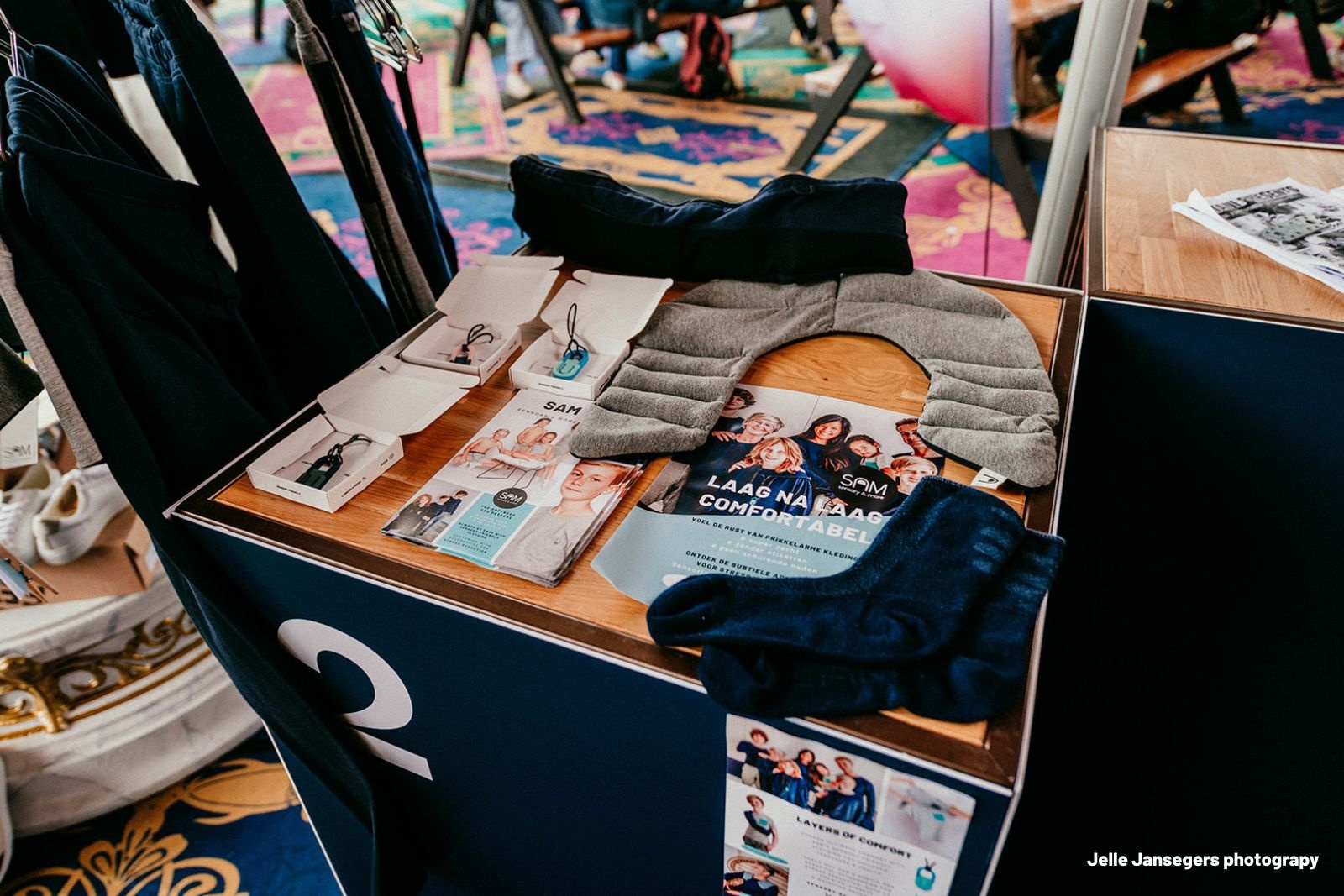 Collaborating for a More Inclusive World
I wholeheartedly believe that the responsibility to create an inclusive environment lies with organizations. SAM's sensory-friendly clothing and accessories have the potential to make a profound impact within your workspaces, shops, and public spaces. By integrating our products, you can empower sensory-sensitive individuals to thrive, creating a supportive atmosphere for all.
Imagine the possibilities across various sectors:
Airline Companies: By offering SAM's soothing weighted collar or Calmdesign bags during flights, you can ensure a comfortable flying experience for all passengers.
Big Retail Stores: Place SAM's sensory-calming accessories at the entrance of your shop to foster an enjoyable shopping experience for everyone, irrespective of sensory needs.
Corporate Giants: Incorporate SAM's weighted collar in designated spaces for employees seeking sensory breaks, thereby enhancing focus and well-being within the corporate world.
Companies with Uniforms: Collaborate with SAM to design personalized office/work wear that embraces both comfort and style, contributing to a more content and productive workforce.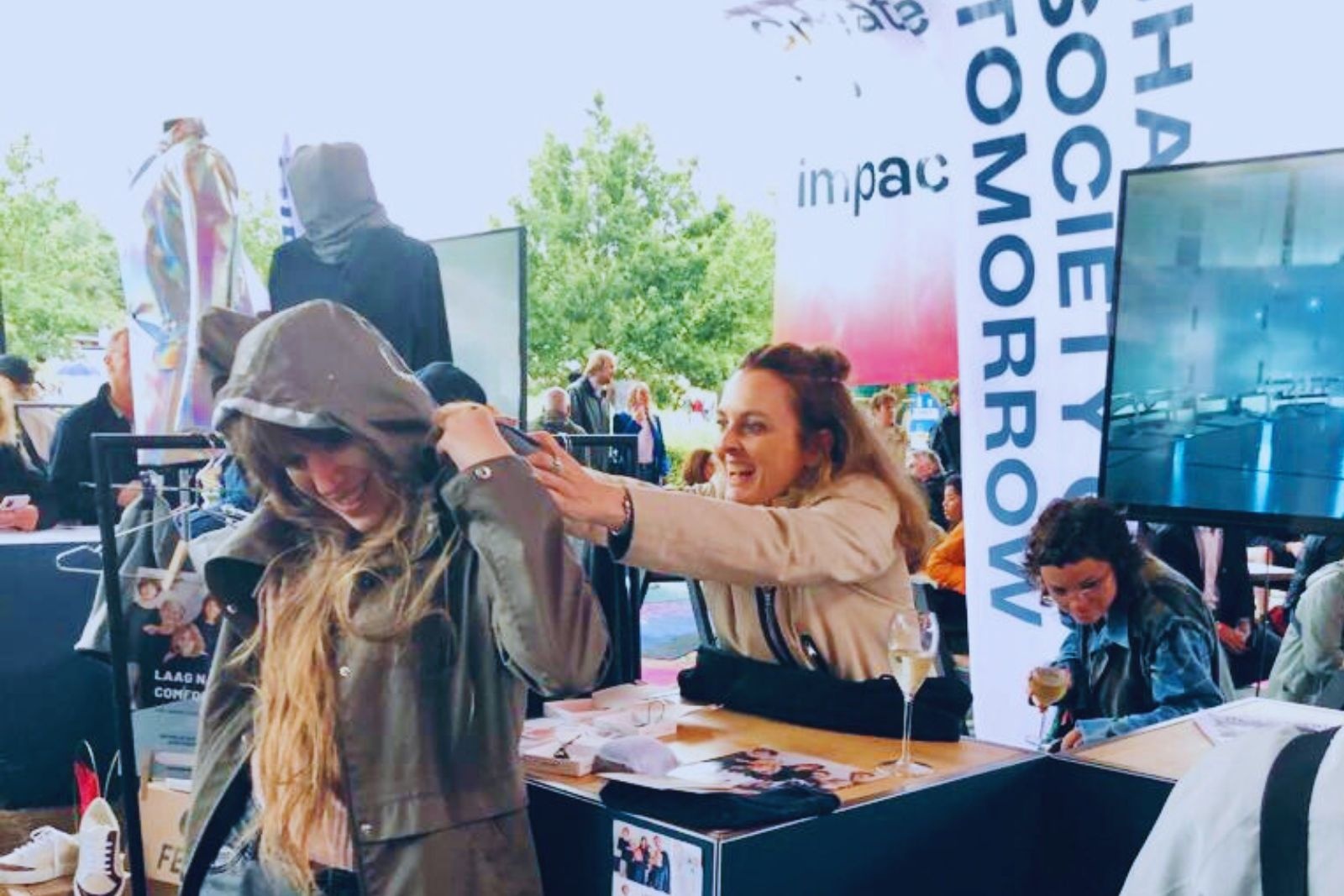 Paving the Way for a Sensory-Friendly World
The journey towards a sensory-friendly world is a collective effort, and we invite you to join hands with us. At SAM Sensory & More, we aspire to create an environment where everyone feels acknowledged, valued, and celebrated. By reaching out to us, we can work together to make a lasting impact and pave the way for a brighter, more inclusive future.
Let's seize the opportunity to reshape the narrative of fashion – one that is sustainable, inclusive, and sensory-friendly. Join us in this transformative journey, where fashion becomes a force for good, and together, we can introduce in a new era of style, comfort, and empowerment.
With a lot of gratitude for Sara Kovic of OKRET, bringing brands together on the Fashion Renaissance.
And special thanks for Start-it @KBC for all the support and providing great opportunities.
AN Luyten CEO, SAM Sensory & More
#SAMsensoryandmore #FashionRenaissance #InclusiveFashion #SensoryFriendlyFashion #Sustainability #FashionForAll #inclusivity #diversity #neurdiversity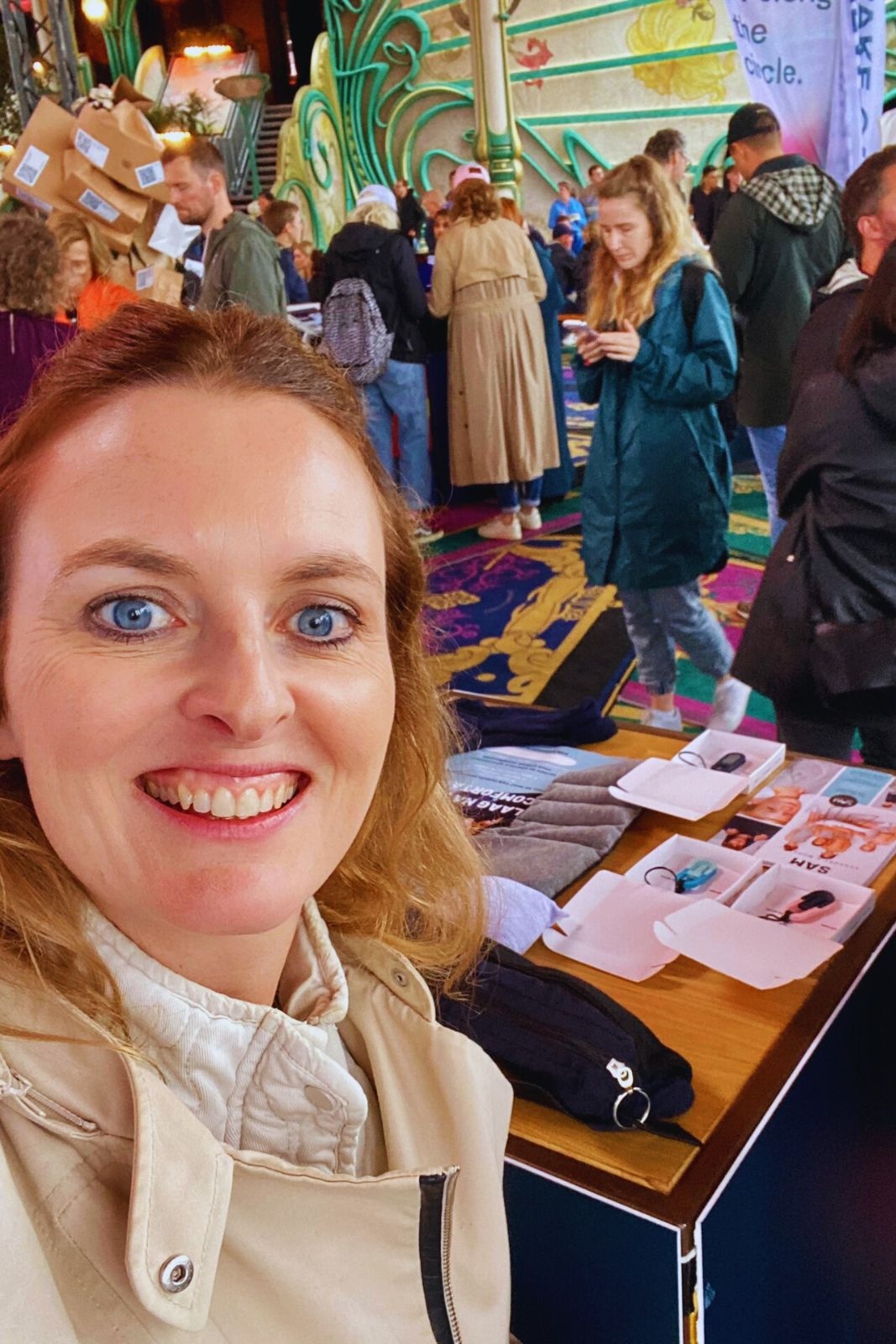 Schreibe einen Kommentar