Login
Log in if you have an account
Register
By creating an account with our store, you will be able to move through the checkout process faster, store multiple addresses, view and track your orders in your account, and more.
Create an account
A pair of jeans for sensitive children. Yes, SAM takes care of that to.
04 Dec 2021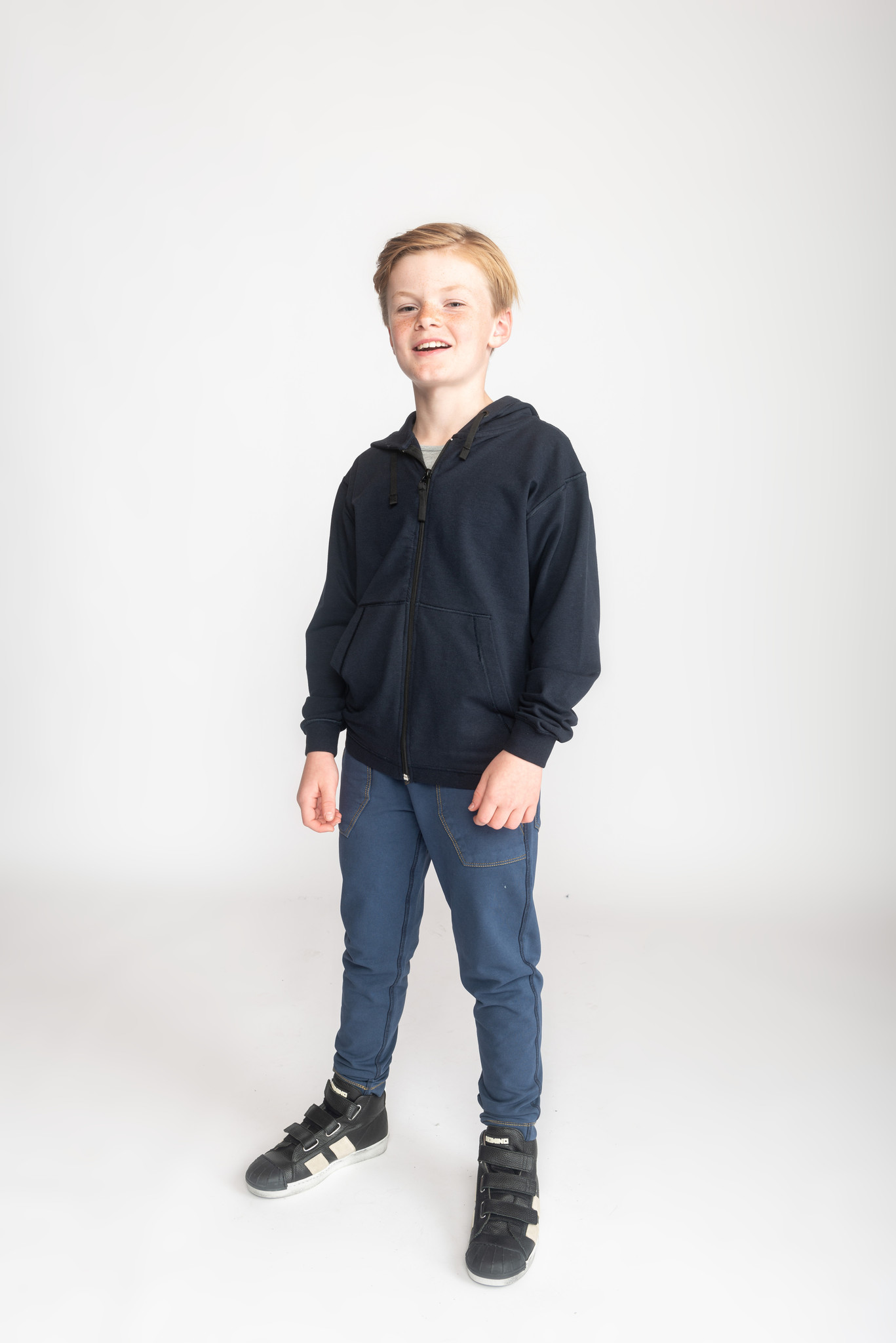 For sensitive children, jeans are a real horror. Most parents do not get their sensitive child to wear jeans. Jeans are often stiff, the insides are full of annoying itchy seams and on top of that there is usually an annoying label somewhere. In addition to all those things, jeans fabric is often not comfortable.
I was regularly asked if SAM couldn't develop a jeans look for sensitive kids… So we started with the development.
The wonderful feeling of the existing AIR trousers was the starting point. The AIR trousers are such a winner for sensitive kids that the jeans look also had to be nice and soft with a seamless feel.
We managed to translate the AIR slim model into a jeans look . The result is great and has these top advantages:
- Nice jeans look
- Completely soft interior with no itchy seams or labels
- 4-way stretch fabric and therefore ultra comfortable
- Easy to put on and take off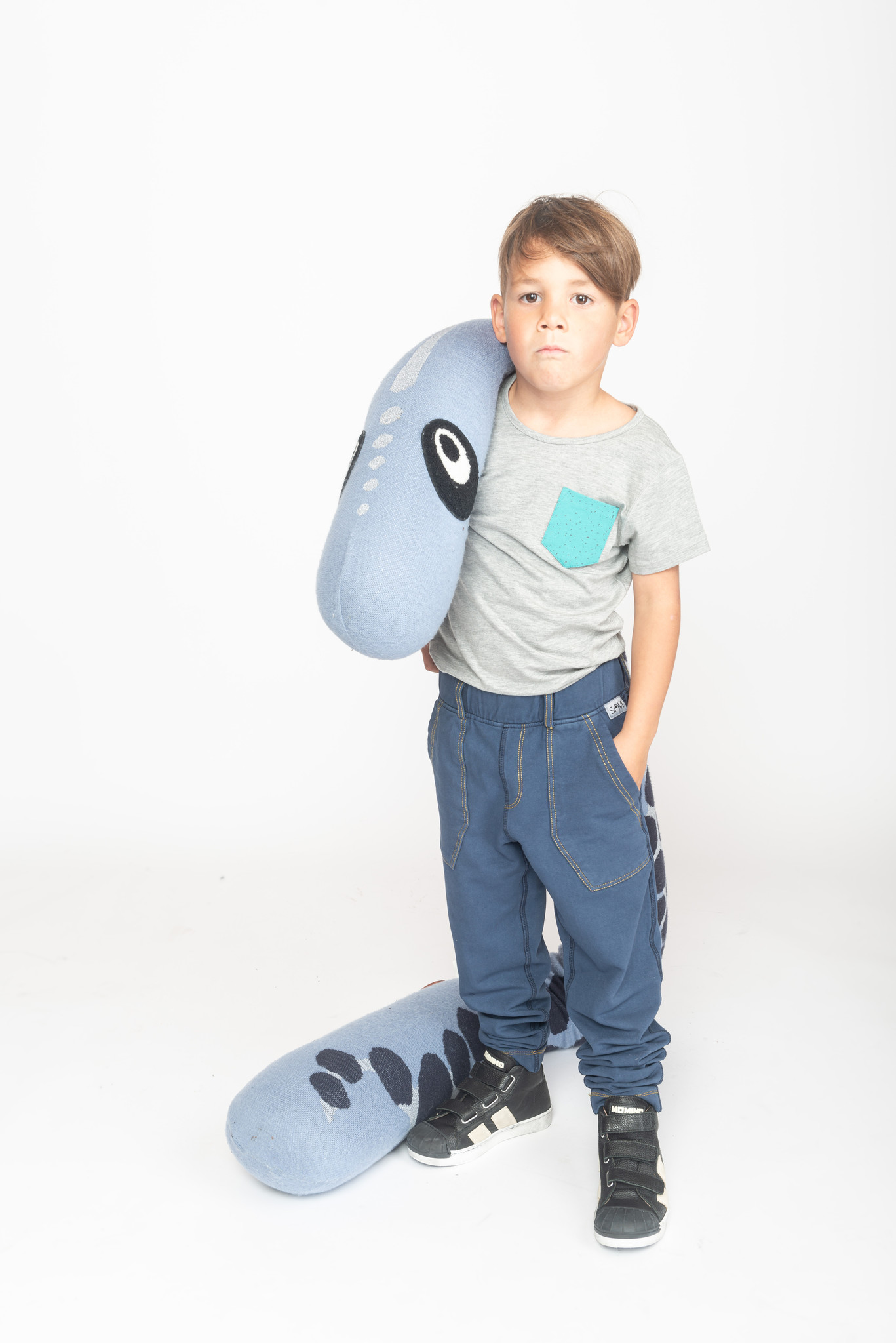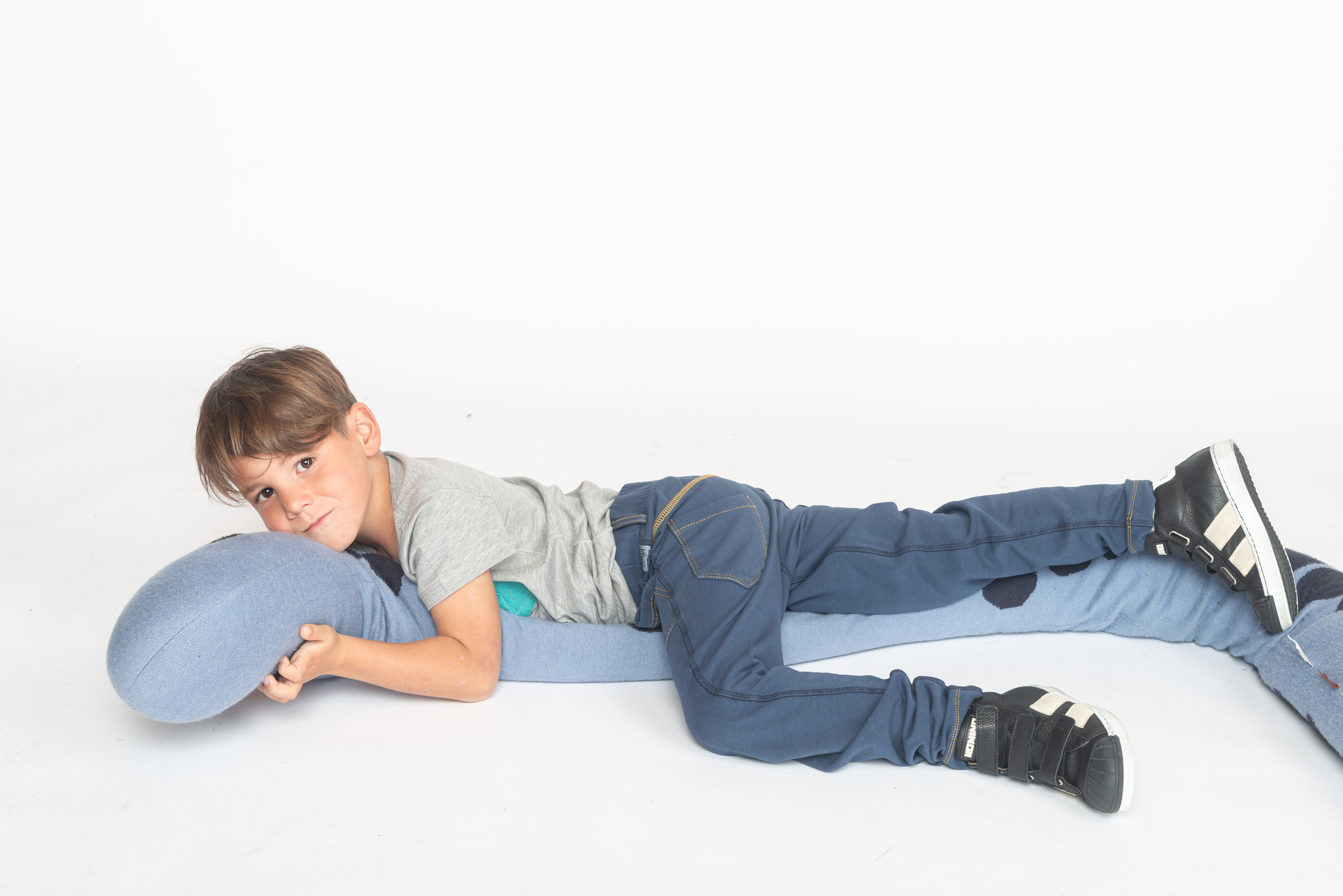 It quickly became clear to me that this jeans look was going to be a winner. My boys asked right after the photoshoot when they were allowed to wear the jeans. And now the jeans is in stock, I really have to say that it's time to change trousers….
The soft SAM trousers are not only a success for sensitive children, highly sensitive children or children with autism. The trousers are also super pleasant for children in a wheelchair or children with skin problems.
By using organic cotton, the trousers are not only super soft, it ensures that sweating is well regulated, which is also very important for sensitive skin.
If your child suffers from eczema or other skin problems, a natural fabric is very important and it is also best to avoid anything that can itchy and scratchy, which is the starting point for the SAM designs.
So for every sensitive child who dreams of a nice jeans look, SAM makes your jeans dream come true.
Available in size 4-16 years. They sizes are quite big, so it is certainly not necessary to take a size larger than the age. Size 16 years corresponds to  S  (small) adult size and therefore also fits a number of adults.
Uncertain about the size. Please contact us by email – [email protected] - we will be happy to assist you.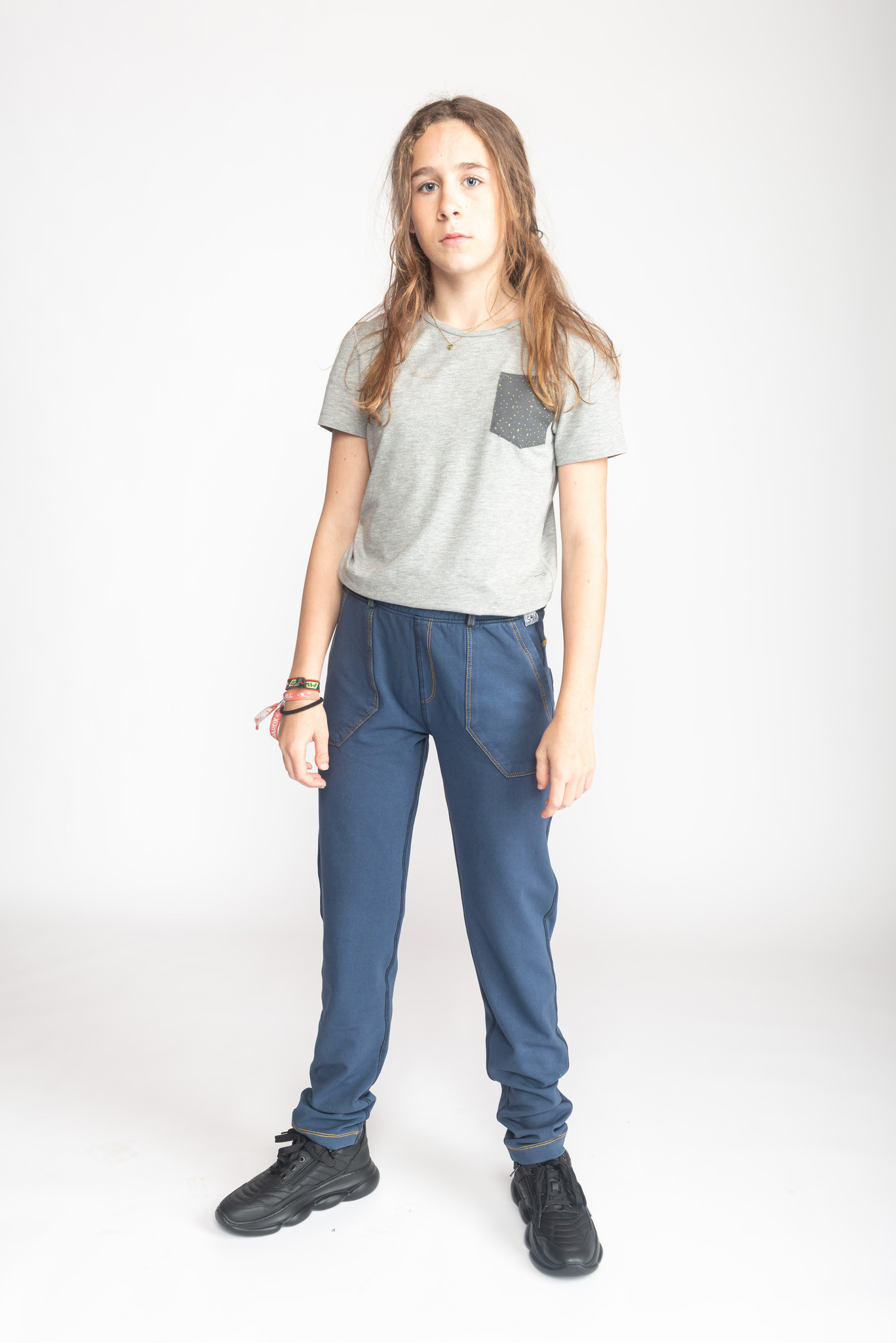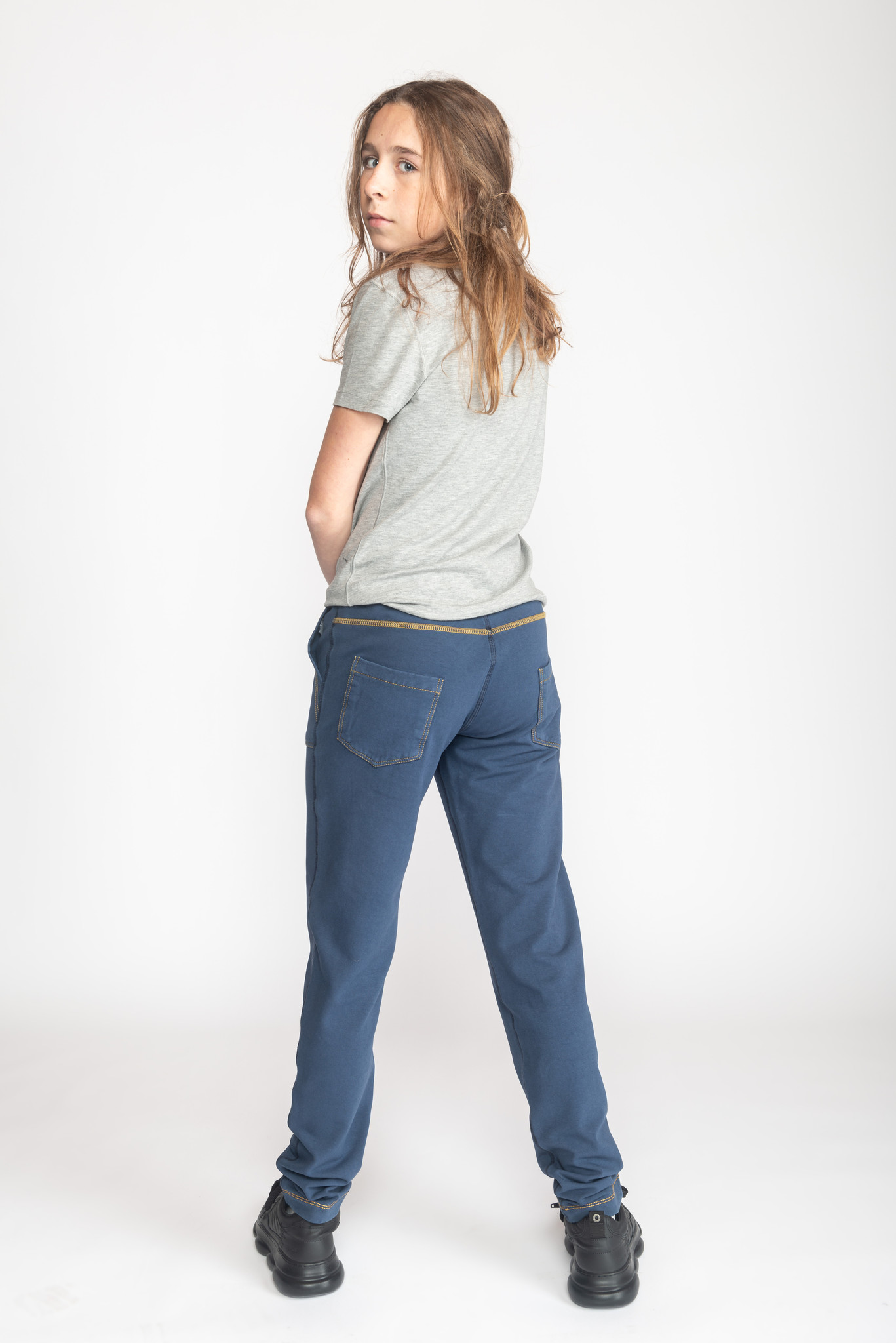 Would you like a completely soft SAM outfit? Check the SAM website. You will find socks, underwear and T-shirts for sensitive children.
Be sure to also check out the super soft NO STRESS hoodies. A super soft interior combined with the possibility to choose matching subtle ZEN accessories. Biting, fidgeting or enjoying weighting becomes possible in a subtle way.
Go HERE to the SAM website.
More about SAM sensory & more:
SAM is unique because of the combination of fashion & well-being and ensures this way wearable well-being. SAM develops the products together with experts and tests the products with sensory sensitive children.
SAM arose from the experience of mama An and her search for clothes for her highly sensitive son. Read the story here.
All children love the SAM products and they are also loved by highly sensitive children, children with autism, children with a sensitive skin or children in wheelchairs. SAM is called a lifesaver by many parents.
Leave a comment