Login
Log in if you have an account
Register
By creating an account with our store, you will be able to move through the checkout process faster, store multiple addresses, view and track your orders in your account, and more.
Create an account
Sensory friendly clothing and ZEN accessories: The solution for overstimulation and higher concentration
09 Apr 2023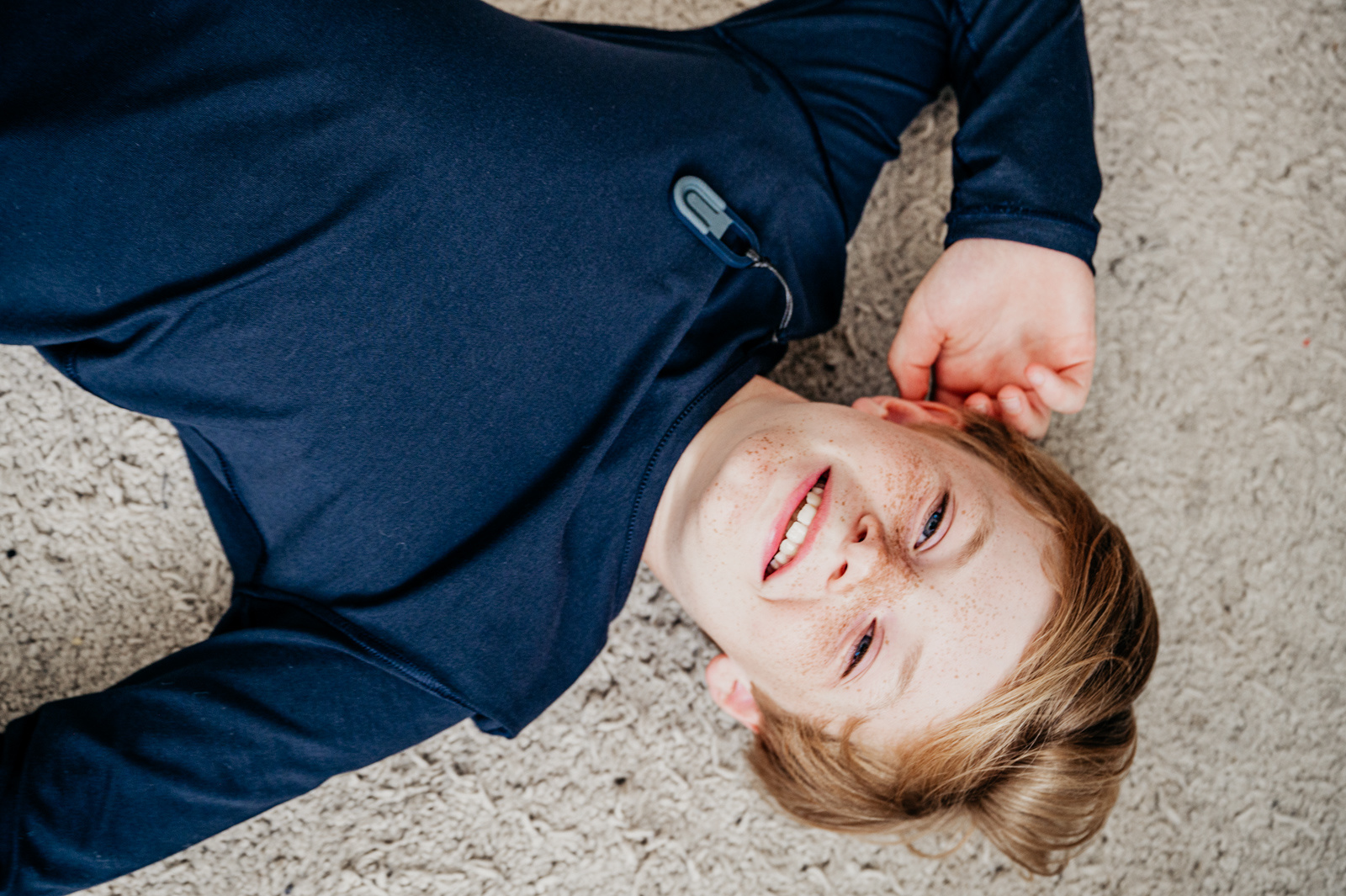 THE IMPORTANCE OF A BALANCED SENSORY INPUT
Having a balanced sensory input is crucial for the proper functioning of our nervous system. It allows us to concentrate, learn, process information, regulate emotions, and communicate socially. When our sensory input is not balanced, it can lead to overstimulation or understimulation. Overstimulation can manifest in various symptoms, such as irritability, anger outbursts, anxiety, fatigue, and concentration problems. For example, sensory-sensitive children can easily be distracted by external stimuli, such as busy environments, bright colors, and loud noises. On the other hand, children who are understimulated may have difficulty absorbing information, quickly become bored, and shut themselves off from their environment.
OVERSTIMULATION, CONCENTRATION PROBLEMS, NAIL BITING OR CHEWING ON CLOTHING...
As a parent, you want nothing more than your child to feel good and perform optimally in school. Unfortunately, your child may have difficulty concentrating, often chews on their clothing, bites their nails, has trouble sitting still, frequently has anger outbursts, and becomes overstimulated. This can cause problems at school and at home, and can significantly affect daily life.
IMPROVED CONCENTRATION AND LESS STRESS FOR SENSORY-SENSITIVE CHILDREN
Fortunately, there is now a solution: SAM. SAM sensory & more is a brand specialized in sensory-friendly clothing and accessories that help children better cope with sensory input and concentrate. By wearing SAM clothing, your child's sensory input bucket is not unnecessarily filled with sensory input throughout the day. Clothing for sensory-sensitive children, which can cause distraction and learning and behavioral problems due to tactile sensory input, can also be avoided.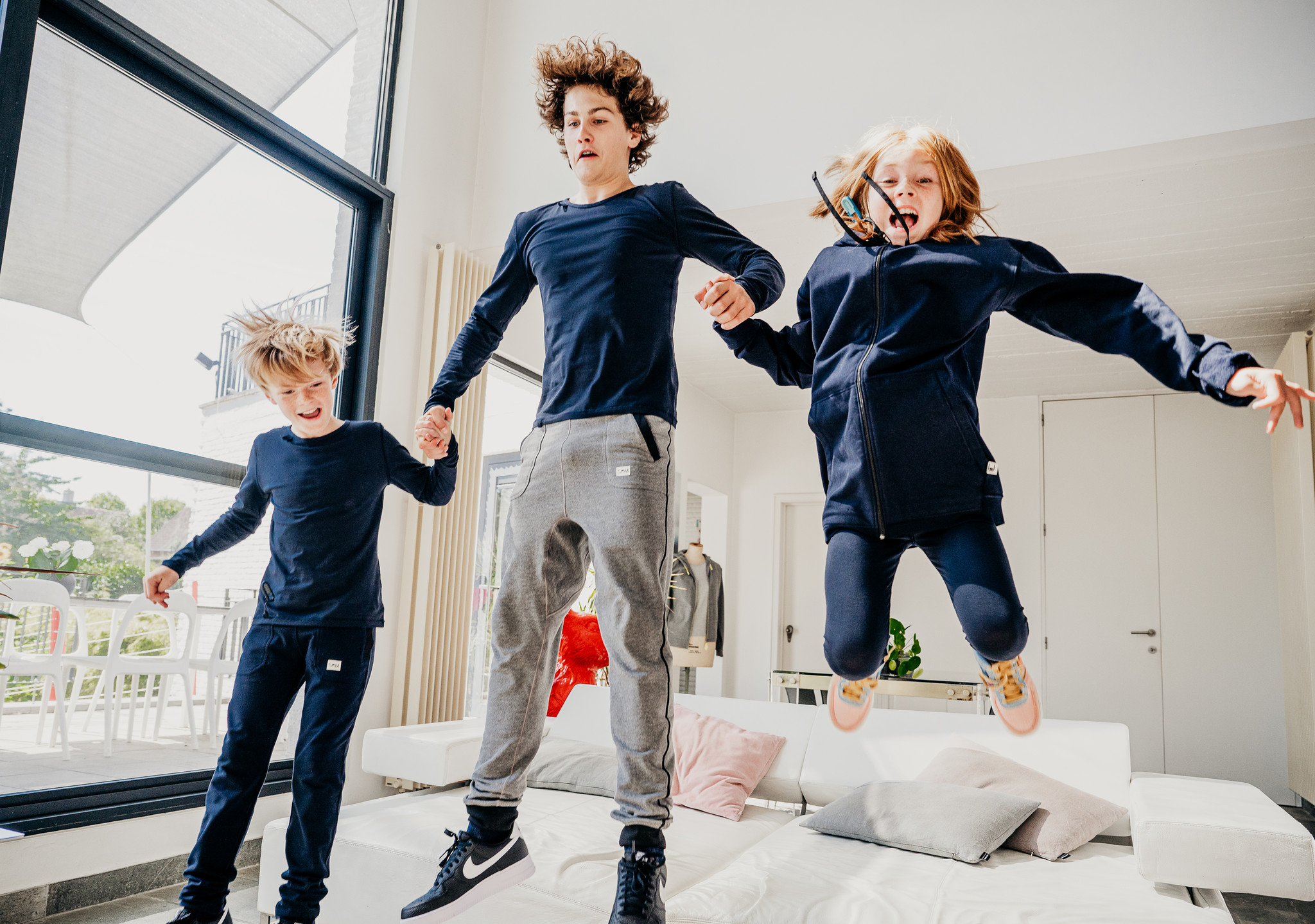 WEIGHTING
One of the solutions that SAM offers in addition to sensory-friendly clothing is subtle matching weighting. Your child can find more calm by integrating SAM's weighted collar during the day, for example. This can be easily placed within reach in the classroom, in the car, or at home while doing homework. Placing the weighted collar on the shoulders for 15 minutes is sufficient to experience immediate calm through deep pressure.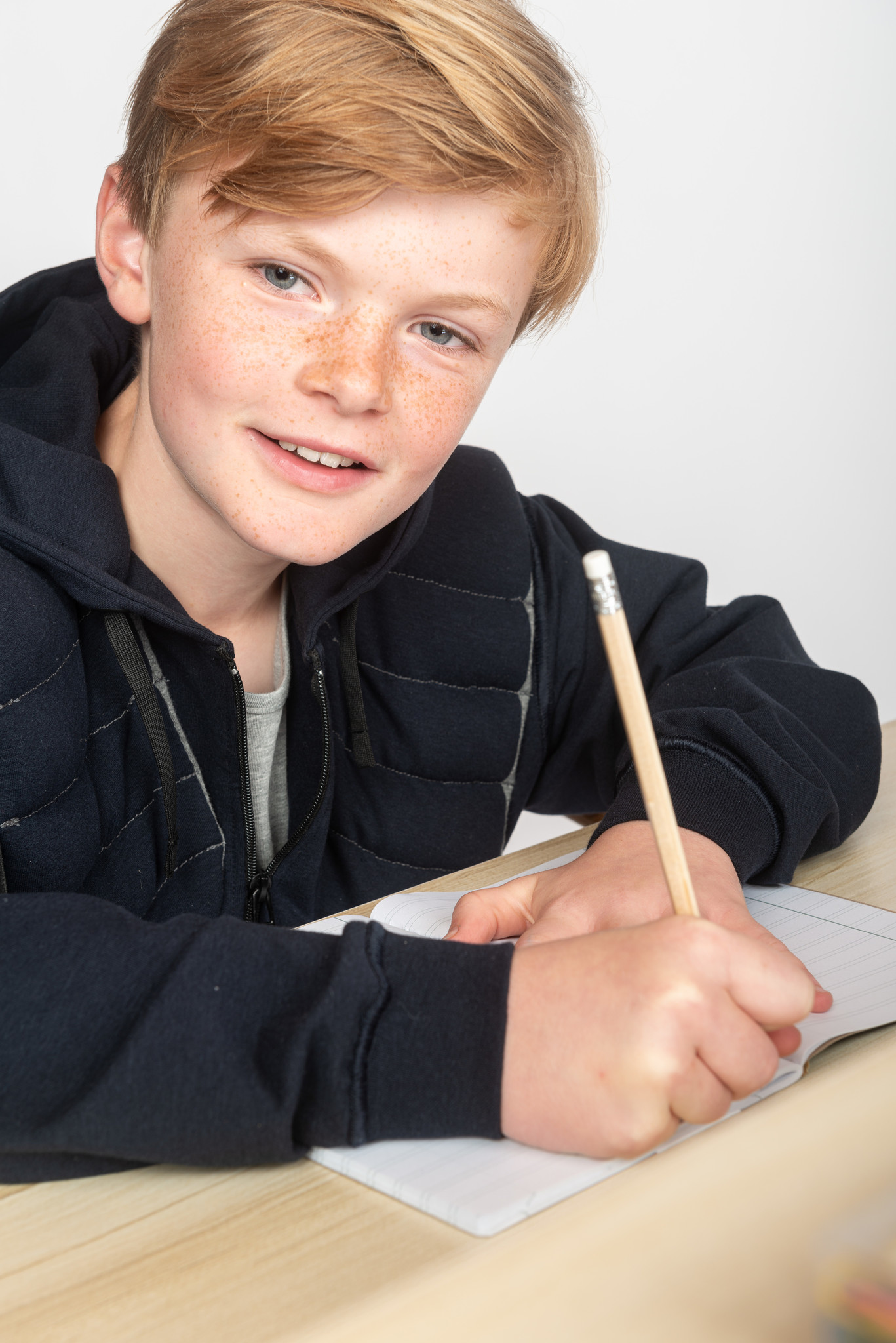 SUBTLE AND BEAUTIFUL CHEWING AND FIDGET ACCESSORIES
For sensory seekers, it is important to have the right sensory input within reach. SAM offers a subtle chewy fidget, a combination of a beautiful subtle chewable necklace and fidget material that is ideal for regulating and reducing stress and increasing concentration. The chewy fidget is made from the strongest safe silicon and is suitable for children and adults.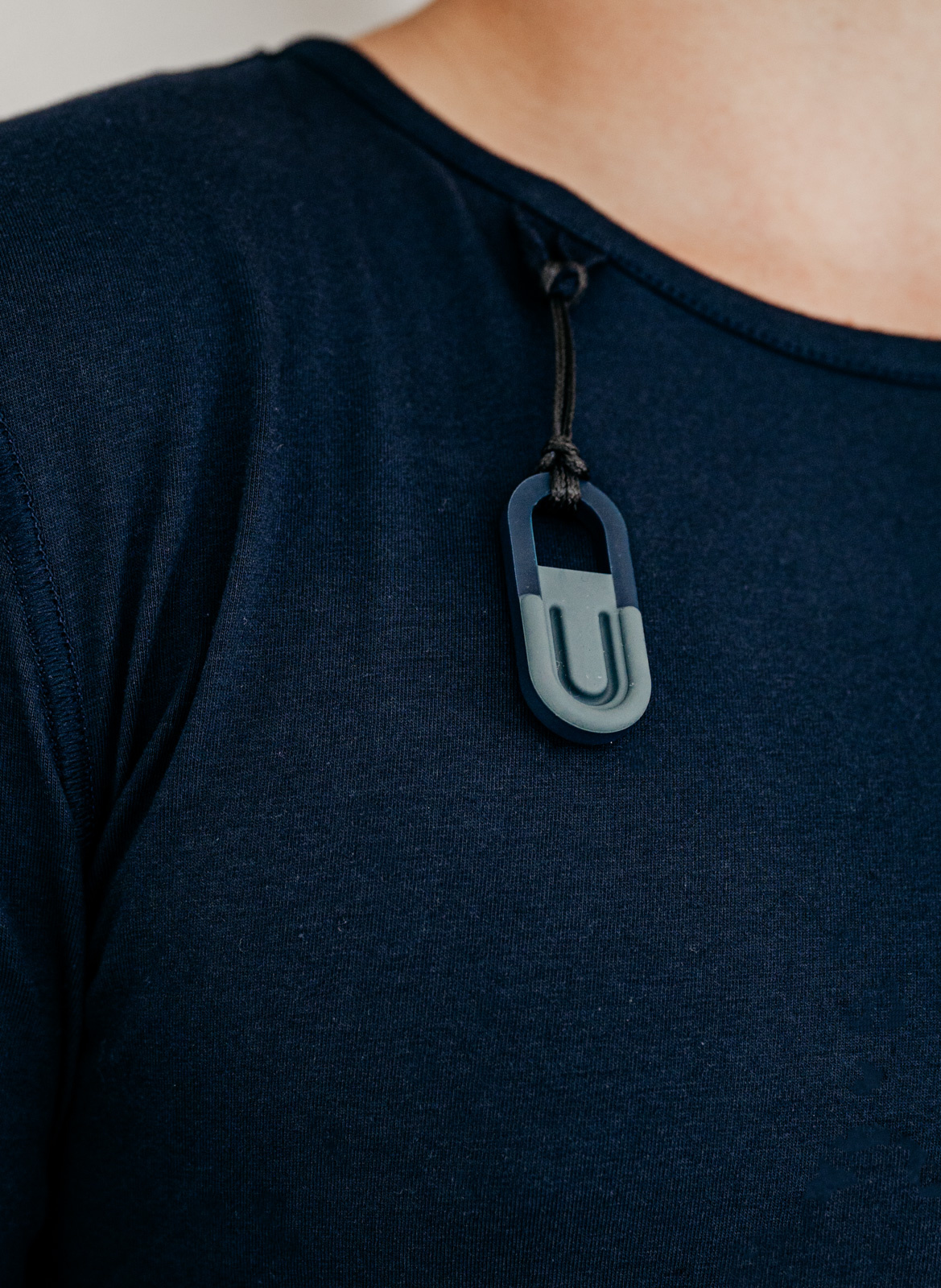 By wearing SAM clothing and using the accessories, your child's concentration can be improved, and behavioral problems can be reduced through better sensory input regulation during the day. SAM helps your child concentrate better and feel better, both at home and at school. As a parent, you naturally want the best for your child.
Try SAM and experience the difference in behavior at home and at school for yourself. You will be amazed at the improvements that SAM can offer!
Leave a comment